The Beginning of Below 100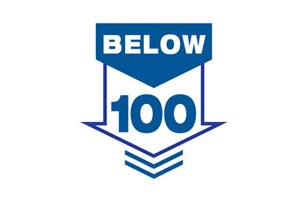 Like many good ideas, Law Officer's Below 100 initiative came out of a conversation around a dinner table. Several contributors and friends were enjoying a dinner together at this year's International Law Enforcement Educators and Trainers Association (ILEETA) Conference when Tulsa Police Captain Travis Yates made a bold statement that it was possible to get law enforcement deaths "Below 100" if we embraced certain principles.  His statement prompted a conversation and that conversation continues today and it's evolved into Below 100, an initiative that aims to reduce the line of duty deaths to below 100, a number not seen since 1944.
The five tenets of Below 100 are emblazoned on the opposite page. These are the five keys we've identified to make officers safer. For each point, I've reached out to its natural advocate, the people I trust most to convey the message. Capt. Travis Yates of the Tulsa, Okla., Police Department covers seatbelts and speed. Chief Jeff Chudwin of Olympia Fields, Ill., covers complacency and the importance of body armor. Calgary Police Service veteran and Deputy Executive Director of ILEETA Brian Willis covers the all-important WIN question, What's Important Now? Gordon Graham, a law enforcement veteran, well known expert on reducing risk and co-president of Lexipol LLC provides an overview of risk reduction in law enforcement. And last but not least, Marcus Young, the premier trainer and advisor on the FBI's Law Enforcement Officers Killed and Assaulted (LEOKA) program, provides personal insight from his life-and-death encounter plus information on the LEOKA training program.
Below 100 is not about statistics. It's about each and every officer, trainer and supervisor taking individual and collective responsibility for the decisions and actions that contribute to safety. For those in a leadership position (most of you), this means promoting a culture of safety throughout your department. Make doing the right thing so ingrained in your personnel that it becomes the norm. Just as importantly, hold accountable those who stray outside what should be common sense. The following pieces drive home the importance of each tenet.
Finally, Below 100 is a challenge that recognizes each death as a tragedy, while recognizing the nature of our work. It's our duty to face down danger and protect the innocent when called to do so. It's a fact: Good cops will die each year. But working together—and only by working together—we can keep our streets and ourselves safer.