Michigan State Lineman Quits Football For Career In Law Enforcement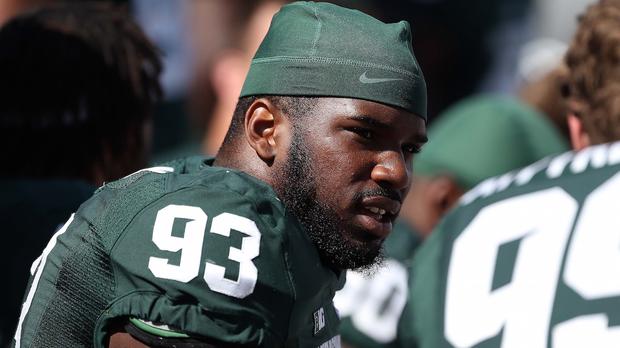 Michigan State defensive tackle Damon Knox is leaving the team and skip playing in 2016 in order to move on to a career in law enforcement.
CBS Sports reported that the school announced Knox's departure from the program on Friday, noting that the redshirt senior was no longer seeking a waiver from the NCAA for a sixth year of eligibility. Knox participated in spring practice with the Spartans but will not be with the team this fall.
"Damon has been a major contributor to our success the past five years," coach Mark Dantonio said in a statement. "We appreciate his time and commitment to the Michigan State football program and wish him the best in his future endeavors."