Do Police Body Cameras Reduce Misconduct Or False Complaints?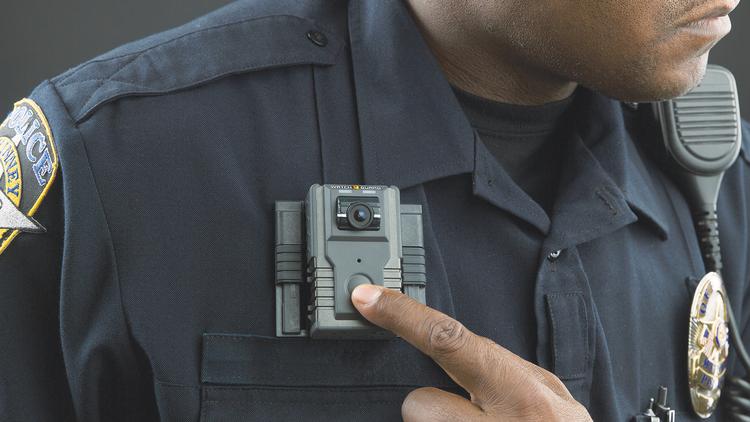 A new internal report from the San Diego Police Department says that since officers began wearing body cameras nearly three years ago, there have been significant decreases in misconduct allegations and high-level uses of force.
According to the report the cameras also have reduced the number of allegations left unresolved due to lack of evidence, helped exonerate more officers accused of misconduct and increased the percentage of allegations deemed false.
The report compared misconduct allegations and instances where force was used in 2013, before officers began wearing cameras, to 2016, when nearly all had begun wearing them.
Overall misconduct allegations were down 43.1% when 2016 is compared with 2013. More serious allegations related to criminal behavior, discrimination, force and racial or ethnic slurs were down 47.4%, while allegations related to conduct, courtesy, procedure and service were down 40.4%.
The report's findings are nothing new to any seasoned law enforcement officer but the context of this report should weigh heavily that the citizen's actions change rather than a law enforcement officer.
Any good officer knows a camera is on you 24/7 regardless if they are wearing a body camera.  Even two decades ago when body cameras didn't exist, I routinely could look into the windows of neighborhoods and see a red light flashing, indicating that someone inside was filming.  Granted, the twenty pound cameras were tough to carry around but cops have been filmed for a long time so I find it hard to believe that cops change their behavior, especially in stressful situations, because of a camera they are wearing.
More often, police are seeing reduced complaints because citizens are hesitant to lie on cops when they know there is video evidence.  It has been a tradition in many cities for especially suspects to complain on an officer either in hopes to disrupt their life or get out of a potential conviction.
I have first hand knowledge of this actual phenomenon.
1994 was on the heels of the Rodney King Incident and happened to be my rookie year as a cop.  I loved the job; I loved arresting bad guys and I loved interacting with the community but there was one aspect I couldn't stand.  A pattern emerged where I would arrest a suspect, often times for drug crimes, and they would get out of jail and file a complaint that I had called them a racial name and was rude.
I laughed it off the first time but after the third time it happened, I knew I had to do something about the lies.  Without video evidence, complaints of me calling a suspect a racial name were neither proven or unproven and the last thing I needed, as a new officer, was to keep racking up complaints that I didn't do but I was unable to prove my innocence.
One suspect told me that the "word on the streets" was that if you claimed racism you could get out of your criminal charges so that often time set the false complaints in motion.
I bought an audio recorder for my pocket and then I requested a dash camera.  The agency had purchased some a few years earlier that basically consisted of a VCR Player in the backseat and a camera in the front.  Most of them didn't work anymore but I wanted one anyway.
Truthfully, the VCR worked about half the time but I always told the suspect that the camera was on.
Guess how many complaints I got after that?  That's right, none.  All it took was telling the suspect that a camera was on and the lies stopped.
I was a believer in cameras in 1994 and even more of a believer today.  The camera never altered my behavior but it altered the suspect's behavior and for that reason, law enforcement should continue to embrace the technology.
In 2017, as a Commander of several units, it doesn't get much better to field a complaint and then watch the officer act professionally on camera. Citizens or suspects rarely want to talk to me once I tell them I have reviewed the incident on video.
Having a camera was a good feeling in 1994 and it is a better feeling today.