Watch State Trooper Dragged By Suspect, Bloodied, And Keeps Fighting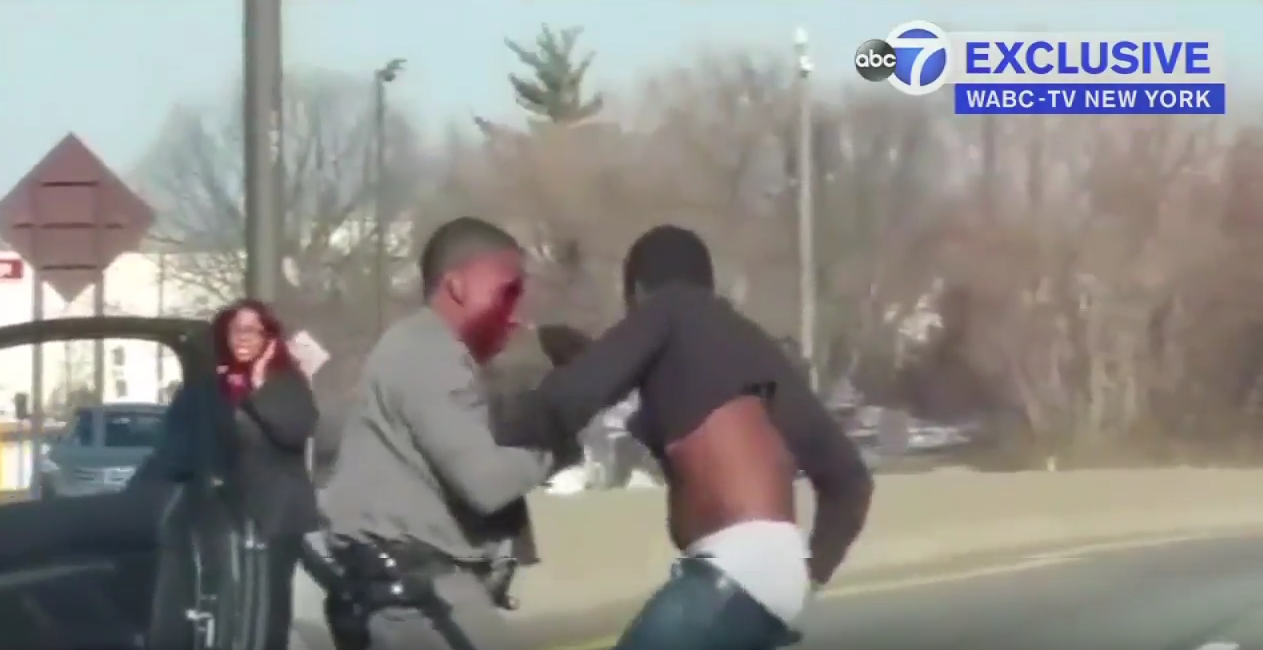 A New York State Trooper attempting to make a traffic stop was dragged and injured by a driver on Long Island Wednesday afternoon, and cellphone video shows some of the dramatic moments unfolding.
The state trooper pulled over a vehicle near Exit 19S – Peninsula Boulevard. There was a struggle and when the trooper tried to arrest the driver, police say he took off with the trooper hanging from the window.
[sc name="Article Mobile Ad" ]
The Honda Accord coup then crashed into the center median.
That is when the video picks up and it shows a trooper that will never give up doing his job.
The trooper is being treated at a local hospital for head injuries.