Watch 'Split Second' Shooting By Deputy When Confronted With Man With A Rifle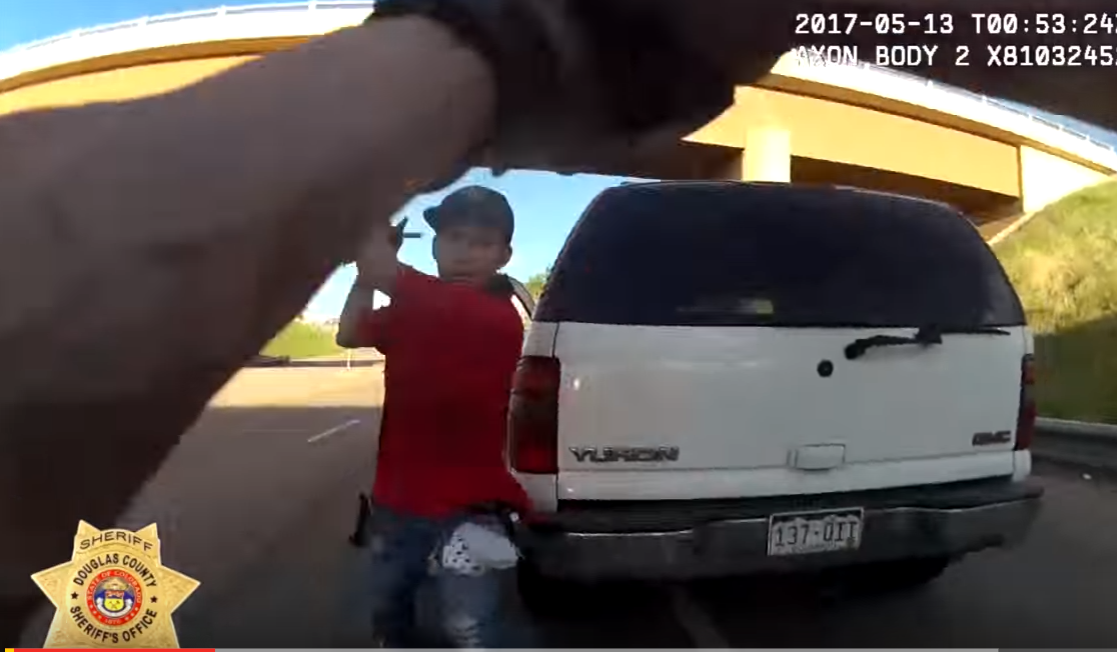 A Douglas County (CO) sheriff's deputy had a split second to react Friday when he suddenly came face to face with a man holding an assault rifle near an SUV stopped along a suburban roadway.
The sheriff's office on Wednesday released video of Deputy Brad Proux, a six-year veteran, approaching the vehicle and suddenly encountering the driver, who stood with an assault rifle in his hands.
The Denver Post reported that Proux shot Deyon Marcus Rivas-Maestas, 25, who has been charged with first-degree assault of a peace officer, said Littleton Police Department Chief Doug Stephens.
Investigators do not know why Rivas-Maestas stepped out of the SUV with the rifle in his hands, or why he was stopped on the roadside. The gun was not loaded, Stephens said.
Stephens called Proux a hero for his quick reaction and his calm, professional handling of the situation after he hit Rivas-Maestas in the arm with one bullet. Proux held Rivas-Maestas at gunpoint for four minutes until back-up officers arrived, Douglas County Sheriff's Chief Deputy Steven Johnson said.