Watch Fatal Shootout With Grand Rapids Police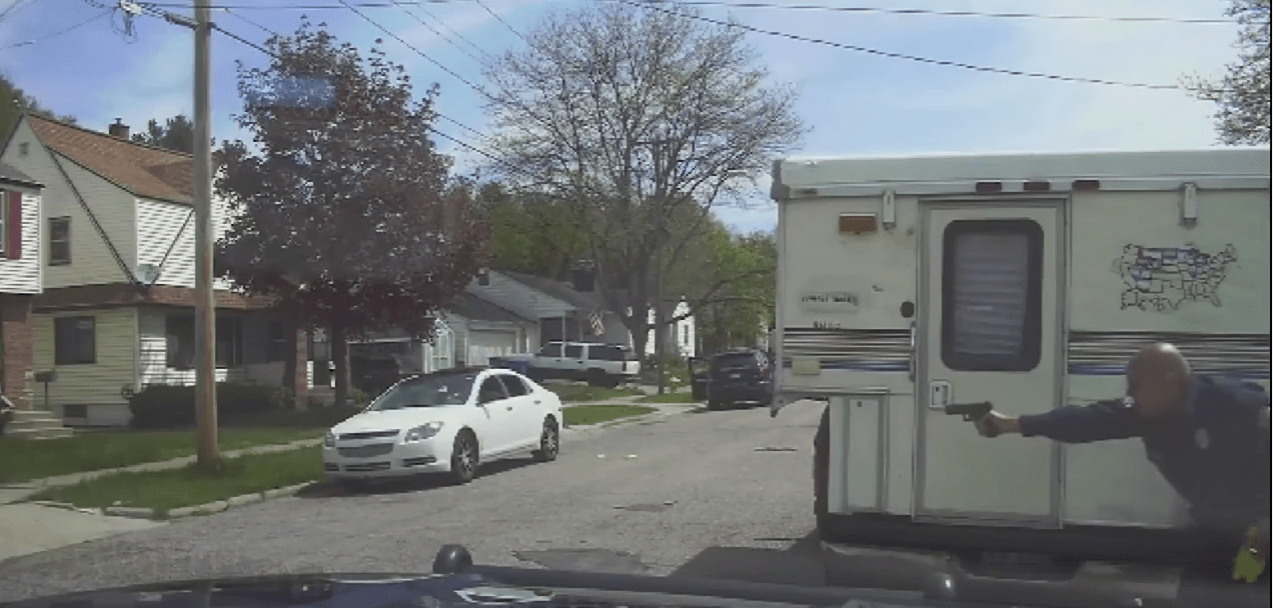 18-year-old Malik Carey was wanted by Grand Rapids Police police for violating probation. This probation stemmed from a 2015 incident where Carey fired shots into a vehicle. He was charged with assault intent to murder, but plead down to assault with intent to commit great bodily harm.
The incident in the video below started after officers recognized Carey and approached him to verify his identity. Carey, who is sitting in the backseat, refuses to give the officer his name.
Carey states "you can't be looking for me".
The primary officer tells him to put his hands on top of his head, and that's when Carey pulls out a .38 revolver and fires 3 shots.
Two of the officers return fire, shooting a total of 18 rounds. During the volley of bullets, Carey runs from the car and fires one more shot at police.
Carey is shot twice, once in the arm and once in the head. He was taken to a Grand Rapids hospital where he was pronounced dead.