Watch Chicago Police Shoot And Kill Man Firing Into Crowd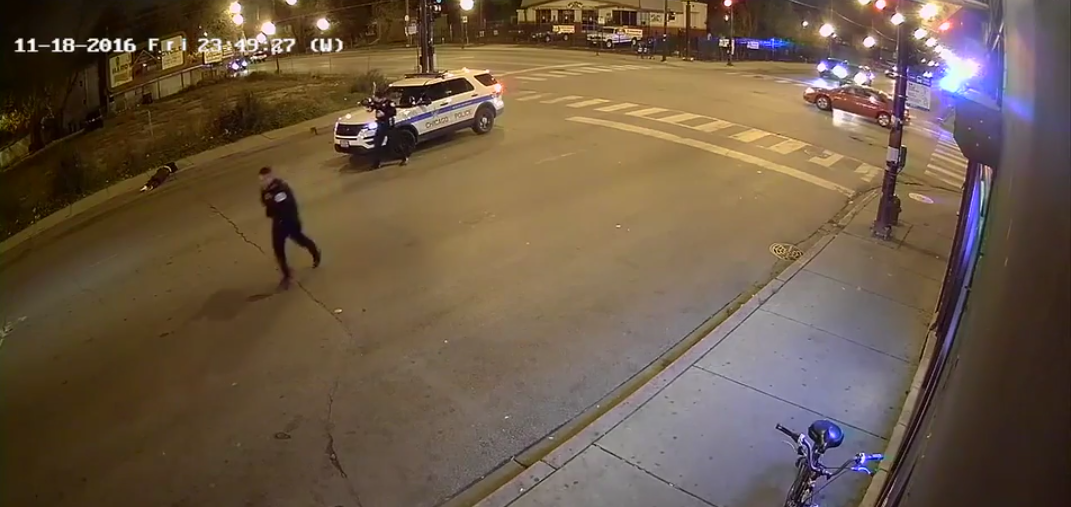 Chicago's police oversight agency has released video of Englewood District officers fatally shooting a man who fired toward a small crowd at a store near 69th Street and Damen Avenue in November.
The video shows someone trying to bear-hug 26-year-old Darius Jones and pull him away from an altercation in the store that had spilled out into the street Nov. 18. Jones is holding a silver handgun. An old man is backing up his bike on the sidewalk.
[sc name="Article Mobile Ad" ]
Two police cars are at the intersection and the closest turns toward the altercation. The man lets go of his grip on Jones as one of the cars turns the corner. Jones raises the pistol and appears to fire seven shots, the video showing flashes from the muzzle.
Police at the time said the officers happened upon Jones and saw him shooting at someone else.
The officers "announced their position and ordered the attacker to drop his weapon," according to a release from police.