Shooter At Wisconsin Prom Killed By Police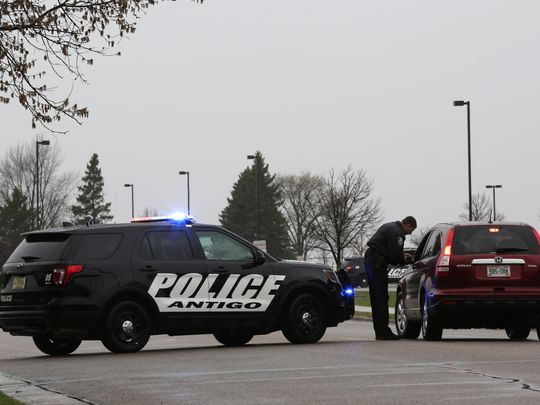 An 18-year-old man who shot two students outside Antigo High School after prom died two hours later from wounds suffered when a police officer shot him, authorities said. Both victims suffered non life-threatening injures.
The Antigo Police Department identified the gunman as 18-year-old Jakob Wagner and said he was pronounced dead at 1:06 a.m. Sunday "after lifesaving measures at a nearby hospital."
The gunman was armed with a rifle when he started shooting people as they left the school about 11 p.m. Saturday, before an officer already on the scene shot the gunman, authorities said.
"The officer's immediate response prevented further injuries and possible casualties," the Police Department said in a statement posted on Facebook. "The initial investigation and officer response indicate this was a lone shooter and a search warrant is being executed at his residence seeking any additional information pertaining to this incident."
Officers who were patrolling the school during prom heard the shots and responded. One of them shot the person with the rifle, ending the threat, according to police.
"The community is safe at this point," Antigo Police Chief Eric Roller said during a press conference several hours after the incident.