Prepare NOW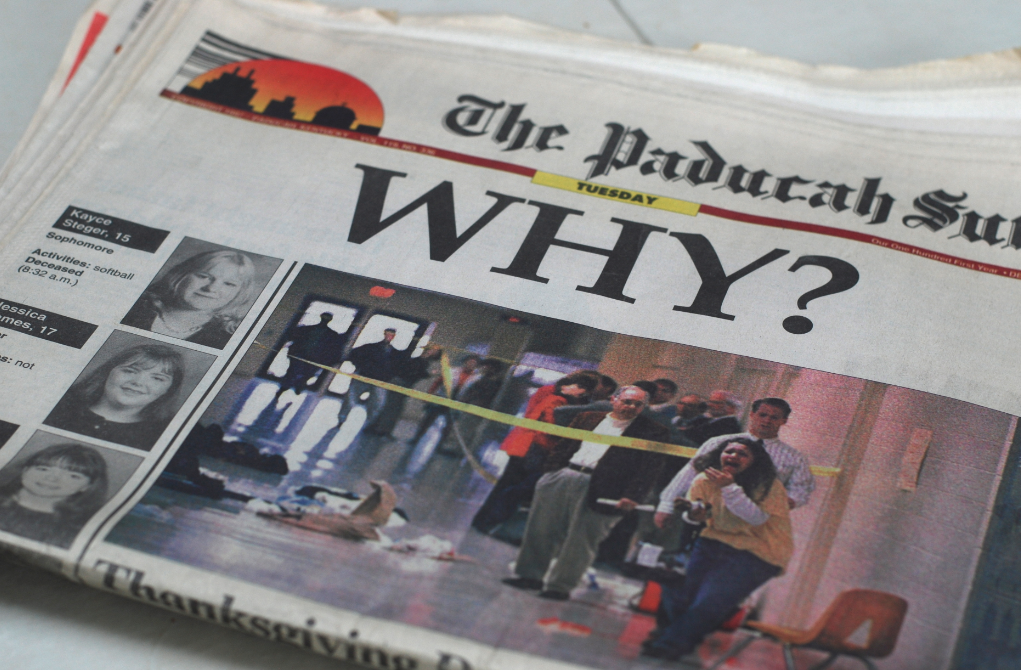 The murderous acts of twisted gunmen continue. In my state at Northern Illinois University (NIU), students came under deadly attack. A brother officer told me his daughter was in the NIU classroom when the gunfire started. She survived, but five others did not.
What more is necessary to convince all law enforcement and school administrators that planning, equipping and training officers to respond to these crimes is the most urgent task of the day? We in law enforcement are on notice and have been for years active shooter crimes will occur. There s no excuse for failing to prepare to fight these cowards. We must make the conscious decision that we will be the first to the fight because it s our duty, and because there s no one else.
As I watched the live televised response to the NIU shooting, I saw a wave of local, county and state officers quickly deploy in teams with patrol rifles ready. The officers moved directly to the scene, cleared the area and determined that the threat was over. They immediately began medical evacuation and treatment for the wounded. This time it was too late to stop the gunman, but next time it may not.
Many agencies around the nation have accepted the reality of such violence. Training programs specially tailored to active-shooter response are ongoing. Tactics, equipment and planning are evolving as each attack is analyzed. We ve discussed in detail the interior-response to the active shooter, including weapons and tactics.
What we haven t adequately addressed, in my opinion, is the coordination of responding mutual-aid units. It s clear that the more organized the response, the more effective and timely it will be.
When the call goes out reporting shots fired at a school or business, every available police unit will respond. In major population areas, dozens to hundreds of officers roll.
The manner in which we deploy assistance from other law enforcement and support agencies determines how fast and effective our efforts will be. How do we make it happen?
Communications
The first to fail is communications. Failure may stem from the inability to listen and speak over the radio, or by the dissemination of incorrect information. Either cause will seriously affect timely police and EMS response.
When responding to a shootout at a high school in a nearby town, our officers were directed over the radio to the wrong school location. While this was soon corrected, the event proved that the where, what, when and who information is critical, and dispatch must make every effort to confirm and reconfirm it. Citizens and officers under extreme stress will make reporting errors, which is why the telecommunicators must attempt to get reconfirmation of critical details.
Those who have experienced emergency radio traffic know that one of the biggest problems is officers and dispatch talking over each other. Like any conversation, only one can talk at a time. Officers must be trained to keep off the air unless they have truly important information.
The addition of a secondary emergency radio channel can significantly enhance effective response by affording a parallel communications path that gives mutual-aid units immediate information. The federal government wants all emergency responders to have interoperable communications. In the Chicago region, like many other areas, we continue to review methods to achieve seamless interoperability.
Until the day we have all responding officers capable of out-of-the-car communications, we must find ways to adapt. One means to keep radio contact is to establish patrol-officer teams in which mutual-aid officers are assigned to an officer/team leader from the requesting agency or, if none are available, joined with a local responder equipped with the primary radio frequency. In the ordinary course of policing, every officer has a radio. In an emergency event, a single radio for a team of officers may be the best we can do.
Similar to a squad in the military, such a model can work. That was how it was in and around New Orleans during the post-Hurricane Katrina response when we worked with the Louisiana State Police.
Staging & Assignment
It can prove challenging to manage the intake and deployment of assisting units from many jurisdictions. At the major events I ve witnessed, the arrival of large numbers of officers with no defined staging area resulted in confusion and an uncoordinated response. This important issue is often overlooked, but you must make it a key planning point. By pre-identifying staging areas in and around schools, hospitals and other critical infrastructure, you can save time and focus on your response.
Depending on where officers are arriving from and the time frame, you might locate staging a distance away or close to the incident. Staging locations must be out of the line of sight and line of fire from the incident area.
Routing to the staging area should take into consideration potential traffic conflicts. Routing police responders past a nearby hospital, for instance, might force them to move through a traffic jam of EMS and citizen vehicles.
Ideally, the designated staging area should offer clear road and air access, and feature more than one entrance and exit, sufficient temporary parking for many units and security for officers, vehicles, equipment, porta-potties, electrical outlets and generators. The sanitation and electrical are follow-on items, but if you plan with the idea of sustainability over a day or more, you won t be caught short.
Perhaps the most needed element is defining who is in charge. A command officer leading an intake team should form the teams and deploy them. No single command officer can do it all. Effective employment of resources is the goal. Ten officers placed into the eye of the incident are worth far more than 20 scattered about.
To expedite deployment of officers to traffic-control points/road closures, store pre-printed local maps in plastic containers in squad car trunks. Add important information on the maps, such as the direct phone numbers for the dispatch center and surrounding police agencies, and the phone number and street routes to local hospitals. The dollars and time spent to make up these kits is minimal, and the time saved by not having to give verbal directions to each officer or group is vital.
Assign the police mission to the patrol-team leader, issue a map, identify the location, roadway or structure, designate primary and secondary radio frequencies and they are good to go.
Limit Incident Access
I used to think that in a school-threat situation, police and EMS would have a clear path to the school. I found out how wrong I was when a hoax threat caused students at our high school to text message and call their parents on cell phones. Hundreds of parents rushed to the school. Hundreds of students simply walked or drove away.
Had this been a true emergency, traffic would have been blocked to all first responders. Once people and vehicles enter the incident area, our problems multiply exponentially. We ll have neither the time nor resources to clear them out.
At my agency, we now plan to immediately assign mutual-aid units to block designated intersections to prevent as much traffic from entering the area as possible. These units will come from closest bordering agencies, followed by others further away. By closing and controlling key roadways and intersections as soon as possible, we ll be able to deploy the add-on police teams more effectively.
Summary
These three planning items can make or break the police response. By taking the time now to consider how to refine these issues into a workable plan, you will have purchased invaluable insurance. We can t guarantee the outcome of any matter the offenders make their choices and we must act in response. But we can determine our methods and process.
Get ready, be ready, stay ready.
Communications Recommendations
Perform joint communications training with police, dispatch and fire/EMS;
Establish a secondary emergency radio channel for in-car and portable radios; and
Plan for the intake, formation and deployment of patrol officer teams, including a team leader equipped with at least one radio on the primary and secondary emergency channel.
Staging & Assignment Recommendations
Identify primary and secondary staging areas;
Train command staff and line officers on staging management and related issues;
Equip every vehicle with local area maps with important telephone numbers attached; and
Plan for delivery of power and sanitation needs, and notify roadblock teams to allow them to get through.
Recommendations to Limit Incident Access
Develop a traffic-control plan that includes the number of officers and vehicles required to accomplish the mission;
Identify the key intersections and roadways you must block at a distance away from the incident;
Consider using emergency management agency personnel to work with police to reduce the number of sworn officers required at each location;
Plan and coordinate with your public works/streets and sanitation departments to bring road closure barriers to designated intersections and roadways; and
Have a public information officer inform news media of detours and closures.