NYC Police Shoot Man After Man With Meat Cleaver Attacks Them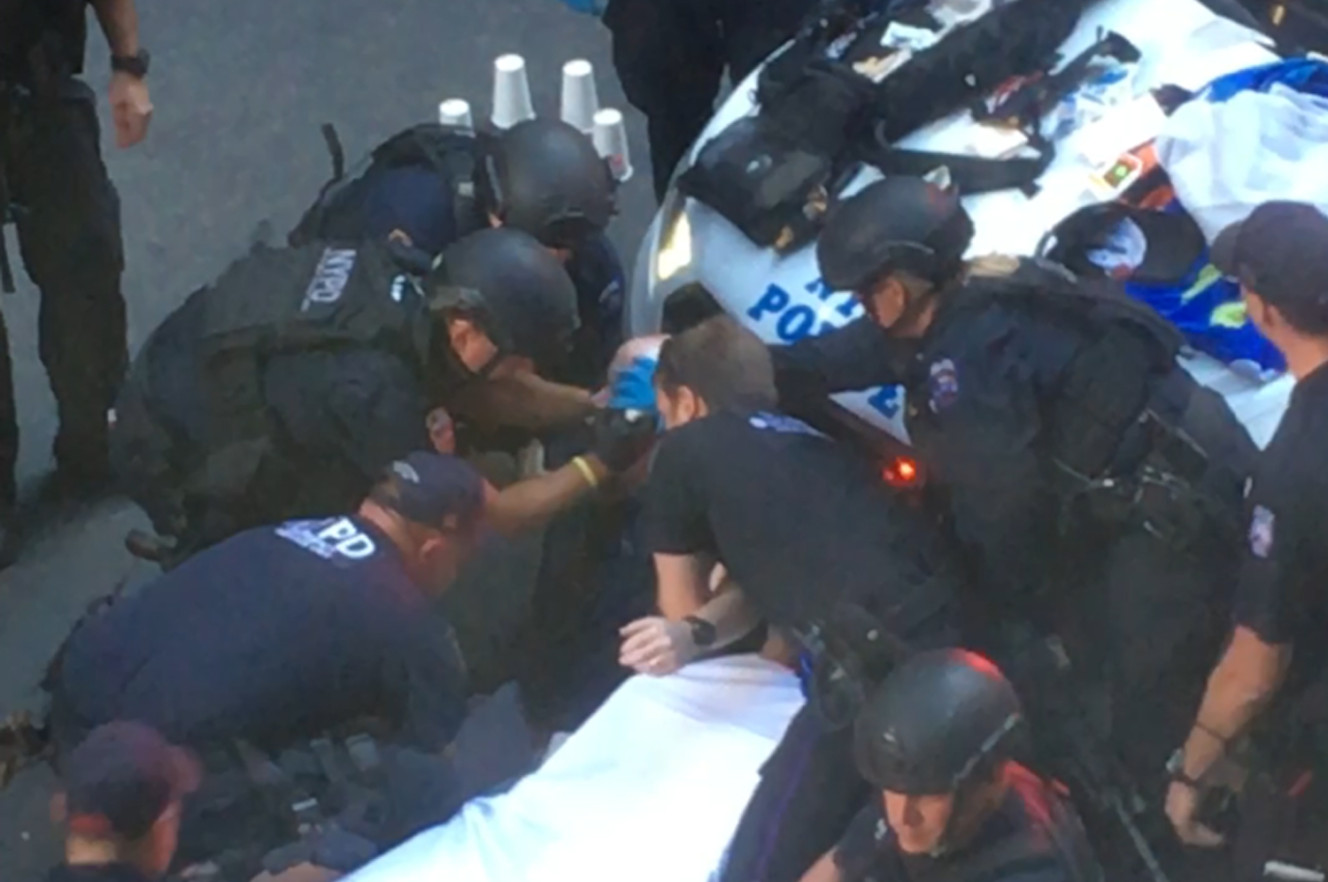 Photo Credit: La Bella Johanna
A man armed with a meat cleaver attacked a police officer in midtown Manhattan Thursday before being shot by officers, officials said.
Prior to the shooting, he had been running down the street with the meat cleaver.
The above scanner recording documents the multiple attempts by the officers to find and stop what was described as a "mentally deranged" suspect. The shooting occurs at minute 3:15.
[sc name="Article Mobile Ad" ]
NYPD spokesman Peter Donald confirmed the shooting at Broadway and 32nd Street took place at around 5 p.m. The incident occurred a block away from Macy's department store and closed several busy streets just as the evening rush hour was getting underway.
Officers surrounded the man and made multiple requests that he drop the weapon, which the suspect refused to do. At that point, a detective got into some kind of altercation with the suspect when he was struck with the cleaver. Officers opened fire, hitting the suspect multiple times.
The suspect is in critical condition and one officer suffered a head injury.