Kim Heath Wins National Patrol Rifle Competition, Becomes First Female Winner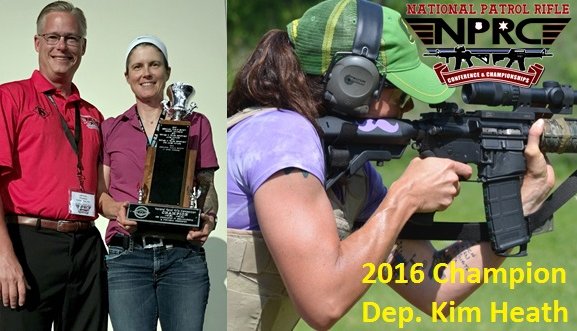 Deputy Kimberly Heath of the Will County Sheriff's Office (IL) has won the 2016 National Patrol Rifle Competition.
Competing against over 120  SWAT and Patrol Officers, Heath is the first female winner in the competition's 17 year history.
Kim is a writer for Law Officer and covered the 2016 SHOT Show for our audience.
She is the President of the Women's Tactical Association , the range master for her agency and an incredible trainer.
On behalf of Law Officer, we congratulate our friend and fellow writer on this amazing accomplishment.