LAPD To Host Annual Gun Buyback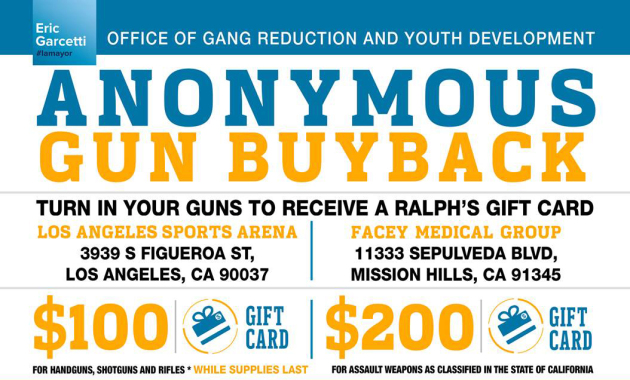 Los Angeles is hosting its annual gun buyback program from 10 a.m. to 2 p.m. May 7.
CBS2 and KCAL9 are sponsors of this year's Anonymous Gun Buyback, an effort to get illegal guns off the street. Residents are invited to turn in firearms for up to $200 in gift cards with no questions being asked. The event is taking place at two locations across Southern California.
Gift cards worth $100 will be handed out in exchange for handguns, shotguns and rifles. Those turning in assault weapons as classified by the state of California will be given $200 gift cards. Quantities of gift cards are limited and subject to availability.
Organizers ask that firearms be transported unloaded in vehicle trunks. There is no limit to the number of firearms that can be surrendered. However, there may be a limit on the number of gift cards an individual can receive. Locations include:
Los Angeles Sports Arena
3939 S. Figueroa St.
Los Angeles, CA 90037
Facey Medical Group 
11333 Sepulveda Blvd.
Mission Hills, CA 91345