Fresno Chief: Deadly Force In Policy But Tactics Were Wrong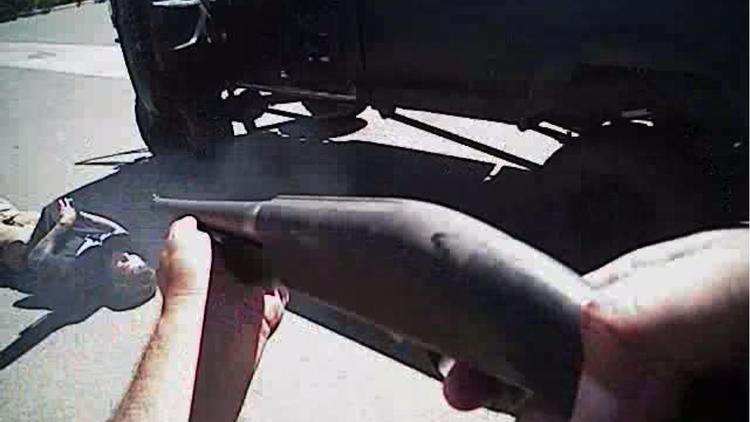 [vc_row][vc_column][vc_column_text]The chief of the Fresno Police Department announced Friday that while his officers' use of deadly force was within policy in the fatal shooting of an unarmed teen this summer, "inappropriate tactics" were used before a fourth shot was fired.
Dylan Noble had already been shot three times by Officer Raymond Camacho on June 25 and was lying on the ground, when Officer Robert Chavez fired the fourth shot from a shotgun at the 19-year-old, Police Chief Jerry Dyer said in a news conference on Friday. The chief said Chavez had 14 seconds to consider using other tactics before he fired his weapon.
[sc name="Article Mobile Ad" ]
"I recognize that time and distance can become distorted during a stressful incident," Dyer said. "However, it is my belief, after reviewing all of the evidence in this case, that 14 seconds provided sufficient time to the officer to consider and employ other potential alternatives which may have minimized the need for a fourth and final round to be fired."
The chief said he has taken corrective actions against the officer, adding that he was prohibited by law from disclosing any details.
Still, Dyer asserted that Noble posed a threat to officers and the public who were in the area at the time. Even after Noble was shot three times, he still put his right hand under his shirt into his waistband, Dyer said.
He defended the officers' response to Noble, saying that overall their "use of deadly force was objectively reasonable" based on what they knew at the time. Officers, he said, are making split-second decisions "under tense, uncertain and rapidly evolving circumstances."
Although officers are not required to use less lethal force, Dyer said he holds his officer to a higher standard.
You can watch the video below.
Read More[/vc_column_text][/vc_column][/vc_row][vc_row][vc_column][vc_video link="https://youtu.be/BCzTVw6_jg0″][/vc_column][/vc_row]