Minnesota Protests Turn Violent, Injures 21 Officers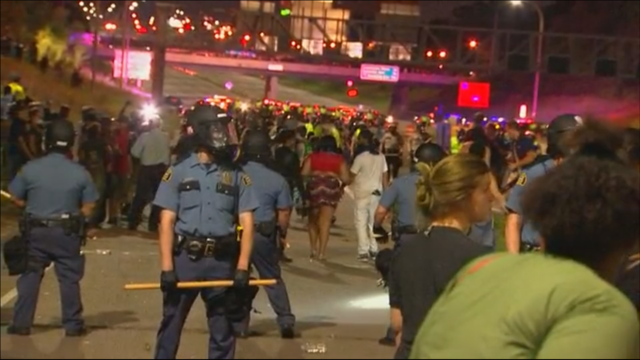 About 100 protesters were arrested and 21 police officers were injured during protests in St. Paul, Minnesota late Saturday and early Sunday in response to the police killing of Philando Castile during a traffic stop Wednesday.
Protesters caused part of Interstate 94 — a major artery of the area — near downtown St. Paul to be shut down for hours late Saturday.
At around 10 p.m., police ordered protesters to leave the interstate for the 16th time, but the demonstrators refused, the Minneapolis Star Tribune reported.
Police in riot gear responded with smoke bombs, tear gas and pepper spray to disperse the crowd and eventually began making arrests.
Protesters threw "rocks, bottles, fireworks and bricks" at officers.
Mayor Chris Coleman called the violence "shameful," saying it doesn't honor anyone's memory … including Philando Castile's."