Curfew Brings Some Calm To Milwaukee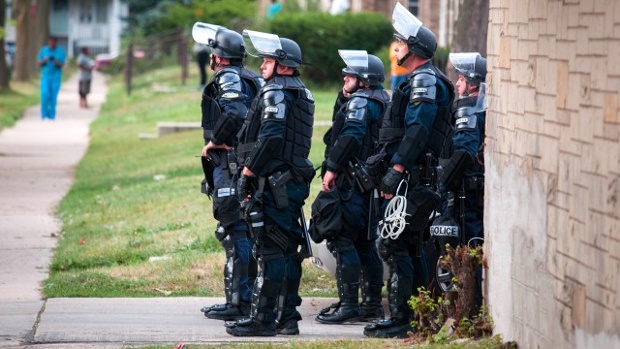 Milwaukee's curfew on teenagers and community leaders' calls for restraint brought relative calm to the city overnight after two nights of riots sparked by the fatal shooting of a black man by a black police officer.
Sylville Smith, 23, was killed on Saturday afternoon after he was stopped for acting suspiciously and then fled. Authorities said he was carrying an illegal handgun and refused orders to drop it when he was shot.
But Monday night was much quieter after a citywide curfew for teenagers took effect at 10 p.m.  Police said there were six arrests and no reports of major property damage.
"We think we are in, comparatively speaking, a positive place," Milwaukee Police Chief Ed Flynn told reporters as it became apparent the curfew was being respected. "We had folks from the community step forward to take a leadership role in reducing tensions."