Arizona Trooper Overtaken And Shot In Ambush, Civilian Kills Suspect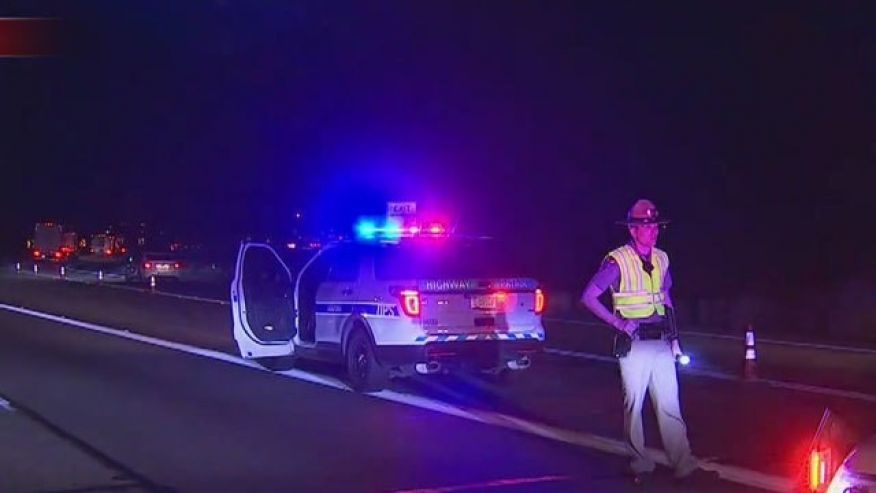 Photo Courtesy:  Fox 10
Two people are dead and a Department of Public Safety trooper who was wounded while responding to a shots fired call along Interstate 10 near Tonopah just might owe his life to an armed passer-by who stopped at exactly the right time.
It started shortly before 4:30 a.m. Thursday with a 911 call from a driver east of California who said somebody shot at his car from the median of I-10. According to Col. Frank Milstead, the directors of DPS, that's the call to which the trooper was responding when he came upon a single-vehicle rollover wreck at milepost 89 near Tonopah. A woman had been ejected from that vehicle.
[sc name="Article Mobile Ad" ]
The trooper immediately stopped and began laying out flares.
The trooper, a 27-year-veteran of the agency, was ambushed by the suspect when he got out of his vehicle at the scene of the rollover. That's when the trooper was shot and wounded.
The suspect was reportedly on top of the trooper and striking the trooper's head on the pavement.
At that point, an "uninvolved third party" who was driving with his wife to California saw the trooper grappling with the suspect and stopped to help.
The trooper asked the civilian for help at which time the citizen retrieved a firearm from his car and gave demands to the suspect to stop assaulting the officer.
The suspect refused at which time he was shot and killed by the civilian.
Among the unanswered questions is whether the suspect who died at the scene is the same person who fired at the car just east of California, spawning the initial 911 call that sent the trooper into action.
The wounded trooper, who was shot in the right shoulder, was air-lifted from the scene to Abrazo West Campus in Goodyear. Video from there showed him being wheeled on a gurney from the medical helicopter into the hospital. His injury reportedly is serious but not life-threatening.
The trooper is now stable and his name is not being released at this time.
Governor Doug Ducey said in a statement on the incident. "This incident is another reminder of the risks that the men and women who wake up each morning and put on the badge take for our state."