Amazing Video Shows Helicopter Pilot Chasing Down Suspect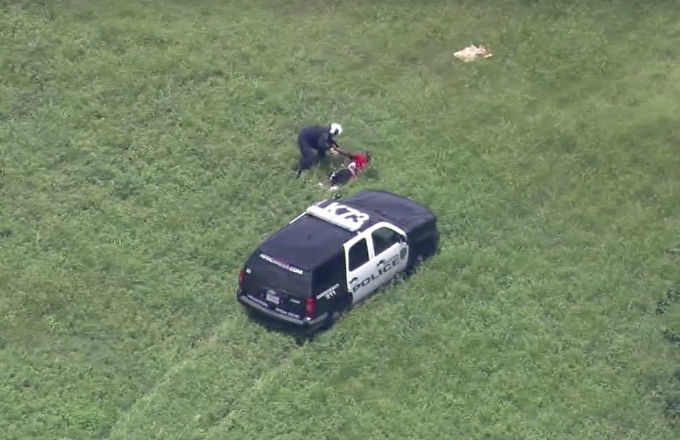 A pursuit in Texas came to a dramatic end Tuesday when a burglary suspect was struck by a police vehicle and then tackled by a police helicopter crew member.
A burglary call from a home in north Houston prompted the chase, Houston television station KPRC reported.
Two suspects fled from the pursuit vehicle on foot, with one of them running into a grassy field. There, he was struck by a Houston Police Department SUV, video from KPRC's news helicopter showed.
Undeterred, the man got up and kept running.
Meanwhile, a pursuing police helicopter landed in the field, and a helmeted crew member jumped out, ran after the man and took him to the ground.