Raw Video Of Orlando Shooting: 24 Shots In 9 Seconds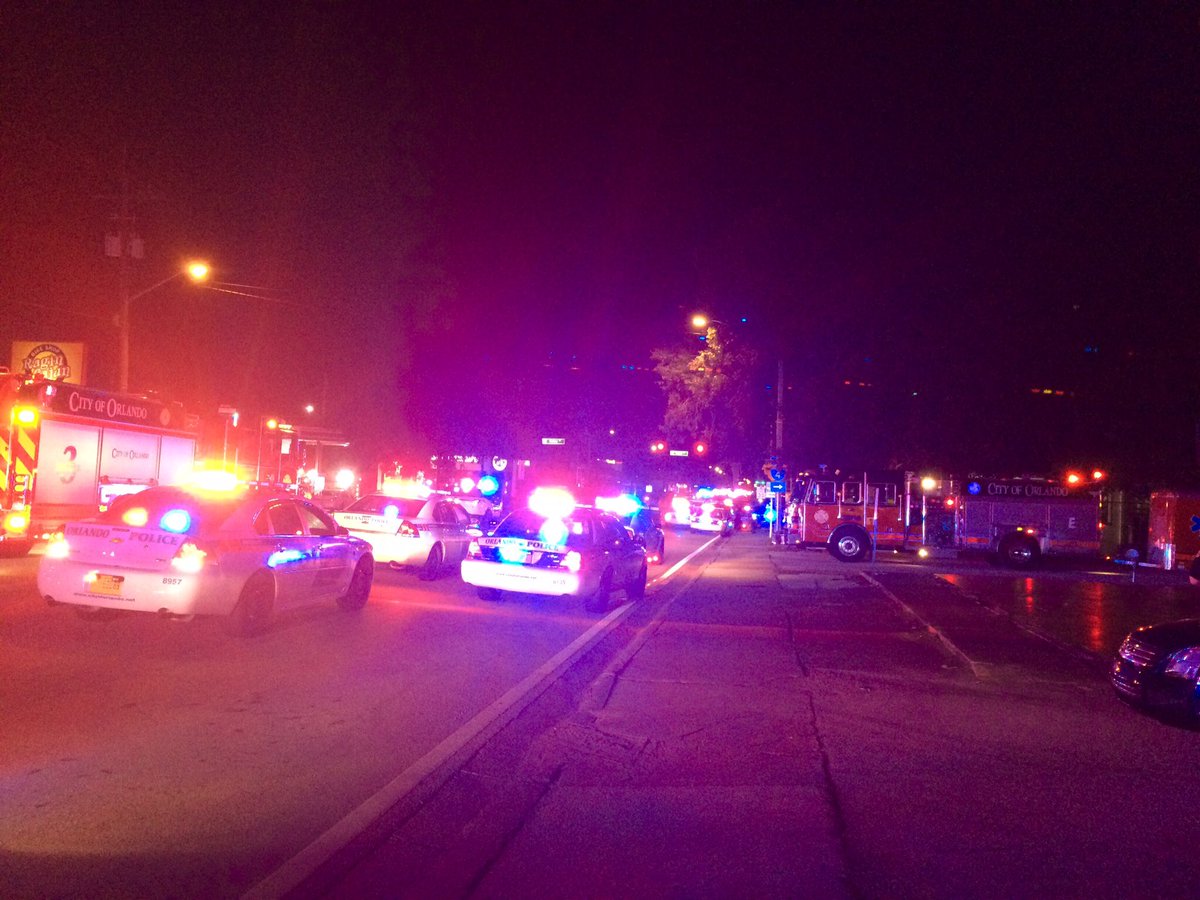 A Snapchat video captured the sound of 24 gunshots being fired in just nine seconds at Orlando's Pulse nightclub on Sunday morning.
The footage obtained by WESH 2 News shows a dark street with police cars flashing in the distance.
In the background, there is the sound of one assault rifle firing two or more shots a second, and a woman's scream.
At the end of the video there is the sound of a gunshot from another gun.
The person filming says: 'Oh… my god… People are getting shot dude…'
A male voice next to him says: 'We need to get out of here.' But they stand there stunned as the gunshots keep going.
'This guy's firing out shots,' the friend adds.
The harrowing footage offers a glimpse into the horror that unfolded in Florida between 2am and 5am this morning.
At least 50 people were killed and 53 wounded when a suspected Islamic extremist took party-goers hostage inside the nightclub, police said.