Gunman Kills 5 At Fort Lauderdale Airport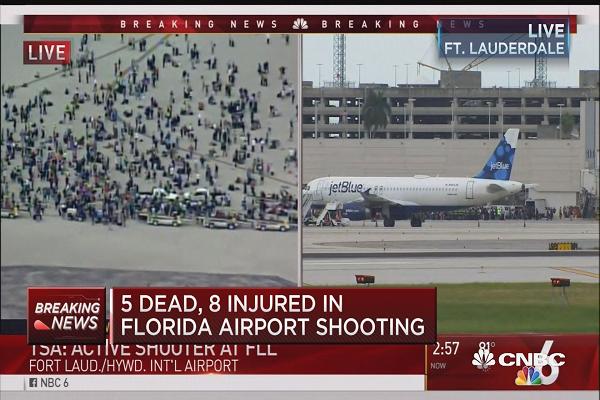 A shooter opened fire at Fort Lauderdale-Hollywood International Airport earlier on Friday, killing five people and wounding multiple others.
The shooter was in custody — unharmed and under interrogation — the Broward County sheriff's office said, but the situation remained "fluid and active." Multiple law enforcement sources identified the suspect as Esteban Santiago, 26, from New Jersey.  He had a military ID on him at the time of his capture.
[sc name="Article Mobile Ad" ]
In a news conference around 3:25 p.m., ET, law enforcement officials said they did not fire any shots during the gunman's capture. They also confirmed — despite unconfirmed reports suggesting otherwise — that no additional shots were fired at the airport at any time after the attack.
SWAT teams and law enforcement officials will work to clear every area of the airport before reopening, they said. As a precaution, the Broward Sheriff's Office bomb squad detonated a suspicious package at the airport. That package was later found to be no threat.
The gunman reportedly flew on two separate Delta Air Lines flights from Anchorage, Alaska to Minneapolis-St. Paul and on to Fort Lauderdale.
It has been reported that he checked his handgun on his original flight, obtained it from the luggage area in terminal 2 and went into the bathroom only to emerge a few minutes later shooting at civilians.