Gun Jams After One Bullet Fired In Boston Public School Headquarters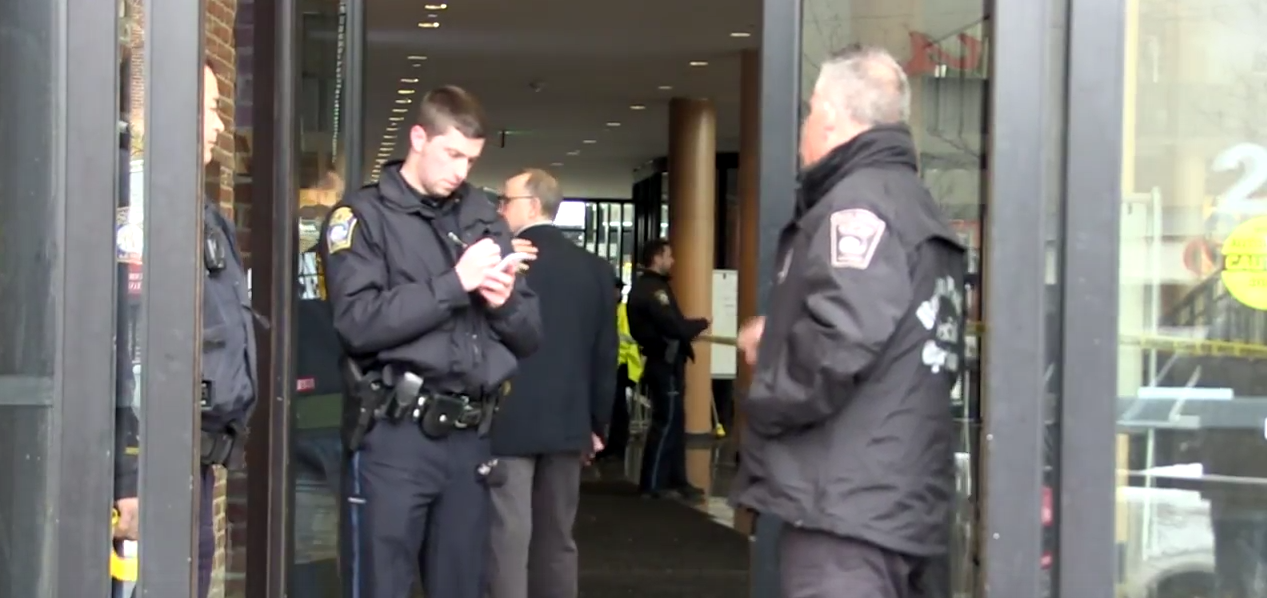 [vc_row][vc_column][vc_column_text]Photo Courtesy:  YouTube
At least one shot rang out in the Bruce C. Bolling Municipal Building in Roxbury's Dudley Square this morning before police say witnesses pounced on and subdued two male juveniles struggling by the lobby staircase.
No one was hurt at the headquarters of Boston Public Schools, and the incident was captured by surveillance cameras, Boston Police Lt. Michael McCarthy said.
[sc name="Article Mobile Ad" ]
One suspect, a 15-year-old, was under arrest. Another juvenile was brought in for questioning. Their ages are not being released because they are minors.
Boston Police Commissioner William B. Evans, fearing his officers were walking into an "active shooter" situation, said disaster was averted when the first shot of the 15-year-old under arrest penetrated shattered on the ground and the bullet's shell casing jammed in his 40-caliber semi-automatic – a malfunction known as stovepiping.
Evans said he saw the suspect "and he looked like a baby, but at the same time I saw the size of the gun. It's unfortunate that we have young kids running around the neighborhood with such firepower in their backpack. And that's the big issue. Obviously, there was some bad blood between them."
"A tragedy was clearly averted here," Evans said.
Read More[/vc_column_text][/vc_column][/vc_row][vc_row][vc_column][vc_video link="https://youtu.be/AZnIdGrkd_Y"][/vc_column][/vc_row]