Beefing Up the Public's Role in Countering Terrorism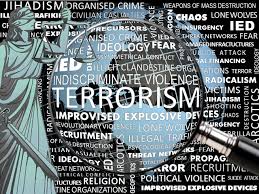 Anywhere, USA.  Any PD, USA.   A lone gunman enters a shopping mall, shouts radical jihadist slogans then opens fire on customers, killing seven and wounding ten before the first police officer rushing to the scene eliminates him.  The gunman turns out to be a known resident of the town.   Investigation into the tragedy reveals a number or red flags and missed clues that could potentially have been detected by the suspect's family, friends, neighbors, co-workers, and local businesses he frequented.  But those indicators were either missed or, if detected, not reported to authorities.  And so the town in this fictitious example becomes the latest tragedy in the wake of San Bernardino, Chattanooga, the Boston Marathon, Fort Hood, and 9/11, in which foreign inspired or foreign supported terrorism is brought to U.S. soil.
Unfortunately, fresh on the heels of the worst mass shooting in U.S. history in Orlando and word that the gunman pledged allegiance to ISIS shortly before being terminated by SWAT teams, a fictitious example is not needed to drive home the point:  As with earlier terror attacks, investigation will no doubt reveal clues and indicators in Omar Mateen's life that were potentially detectable and reportable by those close to or otherwise having contact with Mateen.
Local Police Response to Terrorism Fears
Recent polls (e.g., Gallup, December 14, 2015) have found terrorism to be the number one concern of Americans.  The fear is real.  But does the increased fear automatically translate into increased vigilance, and into increased readiness to report suspicious activity to law enforcement, on the part of everyday citizens?  Not necessarily.  But we do believe Americans are hungrier than ever for information right now, and so we see an opportunity for law enforcement at the local level to help shift Americans from condition white toward condition yellow.
What can we tell citizens of our communities and how?  Are we already doing enough in terms of information dissemination at the local law enforcement level?  To shed light on these questions, we randomly sampled the educative efforts of police departments serving five small to mid-sized cities located around the country (in Florida, Virginia, California, Wisconsin, and Maine).   For purposes of this study, the five police departments in question will remain anonymous.
Our method was to examine the websites and social media pages of the five police departments.  We specifically looked for evidence of:  links to relevant Department of Homeland Security (DHS) websites, links to other external terrorism prevention websites, direct dissemination on their police websites of practical information to assist the public in detecting terror-related suspicious activity, outreach efforts such as counter terrorism open houses or media releases, and miscellaneous anti-terrorism resources such as brochures or videos.
Only 20% of Police Websites Have a DHS Link
Here is what we found from our survey of the five police departments:  Only 1 of the 5 or 20% of the departments had a link to a DHS website.   The one department, located in Virginia, has a website with a main menu option of "Community Information" whose first drop-down menu option is "Homeland Security."  Clicking on Homeland Security takes the citizen to the DHS National Terrorism Advisory System (NTAS) site.  Alternately on that police website, one can click on "Residents" then drop down and click on "Emergency Preparedness" which opens up a page that includes a nicely displayed NTAS widget that takes the citizen to the current NTAS bulletin and alert level.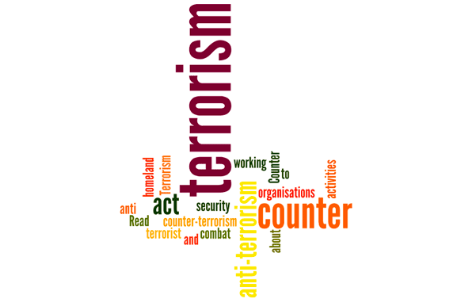 None of the five police websites or social media pages contained links to any other potentially useful external (non-DHS) websites.  None of the websites or pages of the five police departments directly disseminated practical information citizens can use to detect terror-related suspicious activity.  Similarly, none of the police websites or social media pages contained evidence of any anti-terrorism outreach efforts within their respective communities.  Finally, only 1 of the 5 or 20% of the police department sites had any miscellaneous terrorism-related resources.   The one department that did have miscellaneous resources, located in Maine, has a main menu option of "Crime Prevention" with a drop-down option called "Run Hide Fight."  Citizens who click on the latter option are taken to a useful six-minute video on "What to do if you ever find yourself in the midst of an active shooter situation."
Overall, the results indicate that through their websites and social media pages the five police departments sampled had little to offer the citizens of their communities by way of directing them to DHS resources or presenting practical information to help them detect suspicious terror-related activity.  Yet radical Islamic extremism culminating in a terrorist attack is a threat to every community, large or small, in our nation.   And the counter terrorism capabilities of the federal government and its partners cannot be expected to detect all threats, especially those of self-radicalized lone wolves.  Early indicators may be first evident or even only apparent to community residents themselves.  And so the vigilance, mindset, and willingness to step forward, of individual citizens—friends, neighbors, co-workers, family members, businesspersons—in their own communities is critical. 
An Attack is Possible Anytime, Anywhere in the U.S.
The bottom line is that a foreign inspired or foreign supported terrorist attack is possible anytime, anywhere, anyplace.  Every U.S. community needs to be part of the prevention picture.  And local law enforcement agencies can play a vital role in educating residents of their communities by disseminating information and directing them to relevant resources on detecting terrorism activity.   Toward that end, police departments, large or small, can consider proactively implementing the following measures:
What Local Police Departments Can Do
First, police departments can update their websites by adding a "Homeland Security" option accessible through their main menu.  The Homeland Security option can embed the following DHS links:
http://www.dhs.gov/preventing-terrorism is a good overview of DHS program components for preventing terrorism and includes links directly relevant to the public.
http://www.dhs.gov/national-terrorism-advisory-system presents current terrorist advisories and has a FAQ link.
http://www.dhs.gov/see-something-say-something is an essential link that even though accessible through the preceding websites, should be set up so that it is directly clickable on police websites.  This DHS website contains an excellent 10-minute video that illustrates citizens encountering various observable terrorist behaviors and precursor activities of pre-operational planning by terrorists.  Instruct your citizens to click on the "Learn more" button and then to click on the video icon.
Adding a Homeland Security link containing the above three DHS websites is low hanging fruit as it requires little time or expense to implement.  If police departments only had the time and resources to take one measure, this would be it.
Second, local law enforcement agencies can develop their own list of terrorism-related suspicious behaviors citizens should report, and upload that list to their websites.  It is not enough to tell our citizens to stay vigilant in the war on terrorism in the U.S., we must tell them how to stay vigilant.  This can be achieved by providing them with examples of specific behaviors or situations that could signal either an imminent terror attack or a terror attack in the pre-operational planning phases.
In developing a list of terror-related suspicious activities, local PDs can take the opportunity to distinguish between criminal (behavioral) profiling and bias based profiling.   The list can also be customized to reflect suspicious activities or situations that might be unique to the local PD's particular community.  Of course, on-line lists can also be made available as hard-copy brochures or pamphlets.
Third, police departments with sufficient resources might consider holding a "counter terrorism open house" for their jurisdictions.  In addition to providing vital information, such measures might help ease some of the fears about terrorism currently gripping America.   Depending on their location, some police agencies might be able to secure a DHS representative to speak at an open house.
Fourth, police departments with school resource or safety education officers could include counter terrorism modules along with everyday topics such as bullying awareness.
Fifth, law enforcement agencies can reach out to local businesses likely to be used by would-be terrorists for their products and services, and provide concentrated educative efforts.
Sixth, police departments can reach out to citizen based activities such as neighborhood watch groups to provide counter terrorism information.  Ready.gov is a great resource to assist.   Citizen Corps partners with the National Neighborhood Watch Program which is a division of the National Sheriff's Association.
Identifying Citizen Barriers to Acting
Getting the word out at the community level needs to take into account the fact that there are "barriers to acting" that could limit the effectiveness of citizen responses through hesitation, complacency, avoidance, and inaction.  These barriers can be cognitive, social-political, psychological, or perceptual in nature.  Law enforcement agencies can counter these barriers by understanding what they are and by proactively educating citizens about them in their terror-related information dissemination efforts.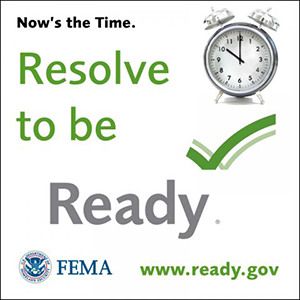 An important cognitive barrier deals with the "bystander effect" first documented by social psychologists in the late 1960s after the brutal rape and murder of a woman that was witnessed by dozens of her neighbors, none of whom took any action.  Researchers Darley and Latané developed a four-step cognitive model to explain bystander inaction or apathy which, simply put, states that in order for appropriate action to be taken, a person must:  recognize that something is going on, interpret the situation as an emergency, feel a sufficient amount of responsibility to act, and then choose a form of intervention, direct or indirect.  Extensive research has shown that people are less likely to interpret a situation as an emergency if they perceive that others present are not reacting to it (termed pluralistic ignorance or social proof).  Also, the more people present, the less likely any particular onlooker will be to take action (diffusion of responsibility).  The bystander inaction model can be found here and here.
The Darley and Latané model is highly applicable to citizens confronted with possible terror-related suspicious activity.  Local police departments, in their educative efforts, can stress to citizens that they should not assume someone else has seen or will report the suspicious activity they themselves witnessed, and that the citizen should feel personally responsible for reporting the activity regardless of the number of others who may be present or how those others are or are not reacting.
A social-political barrier to reporting terror-related suspicious activity is the environment of political correctness many feel characterizes current society.   For example, citizens may fear allegations of racism or xenophobia (fear or dislike of foreigners) if they report a suspicious observation.  Law enforcement can counter this barrier by stressing behavioral/criminal profiling, keeping the focus on behaviors not persons, and by stressing the obvious fact that unreported suspicions could result in mass tragedy.
Psychological and perceptual barriers to citizen reporting include fear of standing out, reprisal, overreacting, and being embarrassed.   Self-doubt and ambiguity are further factors.  "Am I really seeing what I am seeing?"  Various pre-operational terror planning behaviors can be confused with benign actions (for example, target practice at firing ranges).  Individuals can also experience self-doubt as a result of social conditioning and belief systems that function to maintain them in a perpetual state of condition white.   Local police agencies, in their educative attempts, can mitigate some of these barriers by:
emphasizing the appropriateness of reporting suspicious behavior (if you see it, don't second guess yourself, trust your instincts, do say something);
encouraging dispatchers and other staff to use sensitivity, reassurance, positive reinforcement, and rapport building when receiving citizen reports (these measures may also solicit further viable information); and
maintaining anonymous reporting mechanisms.
Conclusion
Community law enforcement agencies have in place tactical response teams and participate in the Joint Terrorism Task Force activities at the local level in their efforts to combat terrorism.  Yet police departments can increase their readiness stance, and in the process address rising civilian fears of more foreign inspired or foreign supported terror attacks on U.S. soil, by disseminating information to their citizens on how to spot terror-related suspicious activity.  Simple measures, such as including a "Homeland Security" option accessible through police website main menus, with a direct link to arguably the most useful DHS resource, the "If You See Something Say Something" web page and video, are low cost and easy to implement.  Potential citizen barriers to accurately interpreting, and making the decision to report, suspicious terrorist activity can also be addressed in local police educative efforts.
---
Randy Smith completed FLETA-accredited seasonal law enforcement training and recently accepted a commission as a U.S. park ranger (protection) at Salem Maritime National Historic Site.  In his earlier career of twenty two years as a military psychologist, he worked part-time in a Marine Corps correctional facility, served as an assistant professor in the Department of Leadership and Law, U.S. Naval Academy, and collaborated with the Maine Warden Service while on staff of the Navy's Survival, Escape, Resistance, and Evasion (SERE) School.
Mitch Boudrot is a veteran law enforcement officer, having served at the state, county and municipal levels within patrol, training, supervision and tactical operations.  He is currently the Director of the Law Enforcement Training Program (LETP) for the Southwestern Community College – Division of Public Safety Training Center (SCC-PSTC) based in Franklin, North Carolina.