Media Campaign: Stop Telling Your Kids We Will Take Them To Jail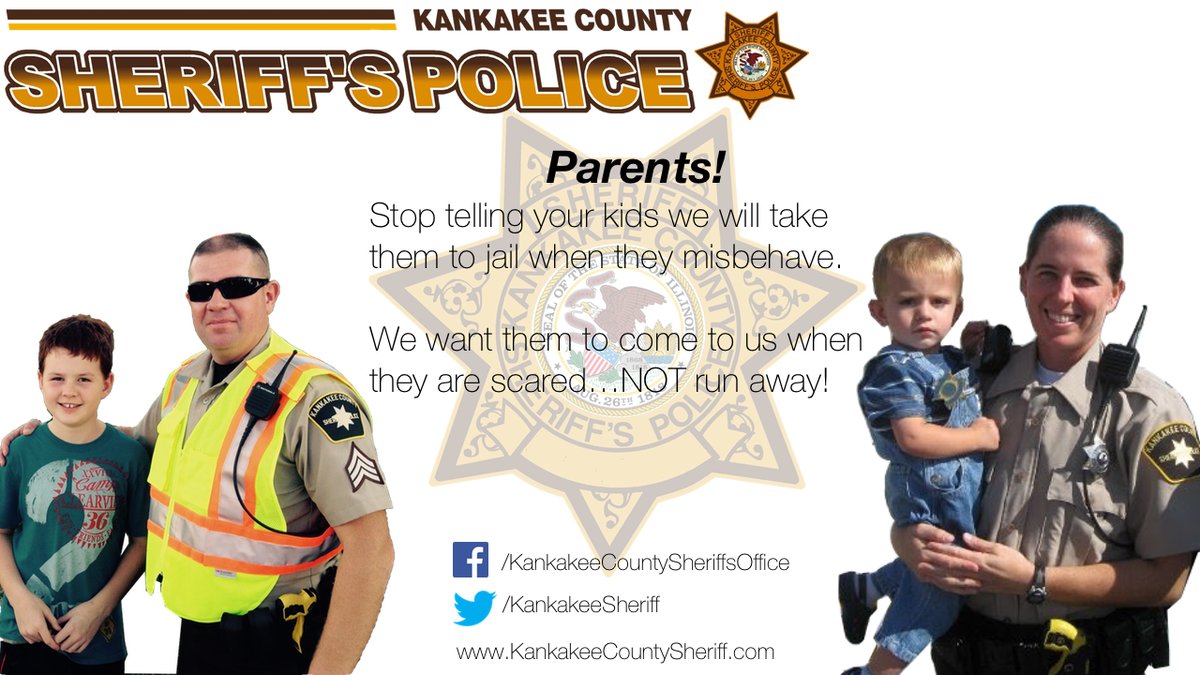 One Illinois Sheriff's Office is tired of parents telling their kids that the police will take them to jail if they misbehave.
Every cop has heard it.
You are out for lunch or dinner in uniform and here comes the "not so smart" parent bringing their kid to you that proclaims that you will take them to jail if they misbehave.
After a few of these, most cops start intervening by basically telling the child their precious mommy or daddy is lying to you but now one agency is getting ahead of that nonsense.
The Kankakee (IL) Sheriff's Office posted a graphic on Facebook that says, "Stop telling your kids we will take them to jail when they misbehave.  We want them to come to us when they are scared…not run away."
The agency explained the graphic on Facebook:
Our officers see it all the time…a parent and his/her small child walk into a restaurant, or pass an officer on the street, and immediately tell their child, "You better behave or this officer will take you to jail!"
While we understand that parents generally make the remark in an effort to make the officer laugh, we want to encourage all parents to teach their children that uniformed police officers are there to help them in times of emergency or when they're lost and/or scared. Please stop threatening your children by telling them that the police will bring them to jail if they misbehave!
The next time you pass an officer in public with your child, you can introduce yourself and your child to the officer(s) and explain to your child(ren) that police officers are there to assist if there is ever a need.
What a great idea by this progressive agency.  After reviewing their website and talking to some of my sources in the area, this agency is ahead of most and for that, all of law enforcement is thankful.