Seattle School Teachers Will Wear Black Lives Matter Shirts Next Week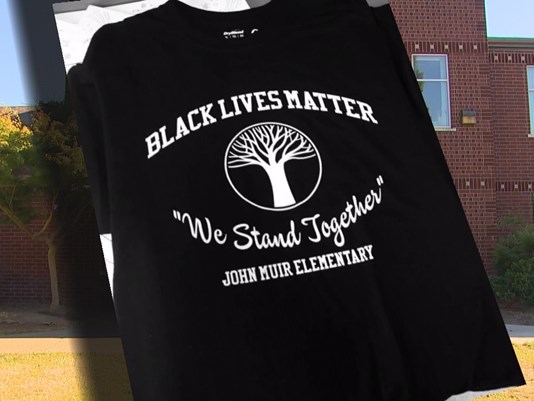 At John Muir Elementary (WA), teachers plan to wear Black Lives Matter t-shirts in class next Friday.
Marjorie Lamarre teaches third grade and says she has a responsibility to show that she cares.
"To be silent would be almost unforgiveable, and I think we have been silent for almost too long," said Lamarre.
Teacher Jennifer Whitney came up with the idea to make t-shirts that read: "Black Lives Matter, We Stand Together" with the schools name included.
Whitney wants to start conversations about race, and why they see people of color dealing with incarceration rates that are too high and college graduation rates that are too low.
"It is part of the oppression, the systemic oppression that continues on," said Whitney.
John Muir Elementary is a K – 5th grade school within the Seattle Public School district. A district spokesperson says SPS supports what the teachers are doing.