Football Conference Bans Chanting Of "USA" By Fans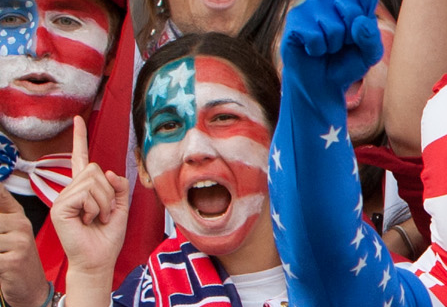 Officials with the O-K Conference said that fans may chant "USA" only after the National Anthem is played and it is prohibited after that.
Commissioner Jim Haskins believes that the chant is being used to "taunt" the other team although no specific example or complaint was given.
[sc name="Article Mobile Ad" ]
The note by the conference to the schools also reminded them  that "signs, flags, banners, chants, cheers or promotional material that carry questionable implications or are degrading are prohibited."
The largest high school sports conference in West Michigan, the O-K includes 50 schools in Allegan, Barry, Kent, Ottawa, Muskegon and Ionia counties.