It has become almost automatic after any high profile police shooting that training comes under scrutiny and that is exactly what some are talking about in the latest shooting involving Minneapolis Police Officer Mohamed Noor.
The details of this case have been strikingly sparse but there are a few things have come out.  Last Saturday night, Justine Damond called 911 on two separate occasions to report what she thought could be a sexual assault in the alley of her home.
At some point, she went to the alley herself as a Minneapolis police car drove through.  There were two police officers in the car and Officer Mohamed Noor was in the passenger seat.
Damond approached the police officer driving the car and at some point, Noor shot her as he was sitting on the passenger side.  He fired a single shot through the passenger window area.
Before she was asked to resign on Friday, Minneapolis Chief Janee Harteau said that "the actions in question go against who we are as a department, how we train, and the expectations we have for our officers."
It's safe to say that Chief Harteau knows more about this case than we do at this point, and she has stated that what happened is not typical to their agency and even though she went on to say that this was a single incident involving a single police officer, the training that law enforcement receives across this land is being brought into question.
Even if we find out Noor committed a crime, to blame an entire profession and it's accompanying training is not fair.
Medical doctors are responsible for hundreds of thousands of wrongful deaths a year.  Pastors and teachers are arrested monthly across the country for sexual crimes while lawyers and accountants commit wrongdoing on a consistent basis and despite those facts, we do not attack their entire profession and question their training.
We treat those cases as an isolated incident that while horrible, it would make no sense to blame the profession as a whole, that for the most part, do excellent work (yes, even lawyers).
Then we have law enforcement.  Training is automatically attacked and calls for wide sweeping reform comes and while I am very much for a well trained profession, all the training in the world will not stop some from either making a horrible mistake or committing a crime.
Unfortunately, as long as we keep recruiting humans to do a very complicated and high stress job, bad things will sometimes happen.
That does not mean we shouldn't train at a very high level and do everything we can to prevent tragic events but in my humble opinion, this incident in Minneapolis is not indicative of poor training in Minnesota.  As additional facts come out, we may see issues elsewhere, but the State of Minnesota has an excellent training program.
Minnesota is one of the few states that requires every police officer to have a college degree before becoming a police officer.  After they obtain that degree, they must attend a basic police academy. Officer Noor had a four year degree and attended 7 months of police training and that was prior to his field training.  Seven months of basic police training is above average when compared to many other states.  Meanwhile MPD has a vigorous internal training program consisting of de-escalation, mental health and a variety of other important courses.
Every police agency owes their officers and their community the highest level of training possible.  Not every agency is where they should be in this area and I have been very vocal about that through the years but that will not be the case in this incident.
Maybe there was an issue with recruiting or selection or background checks or maybe not but after looking at the training required in Minnesota and Minneapolis, any problems identified in this horrible incident will not be from general law enforcement training.
It is my hope, that we can focus on honesty and the real issues when it comes to this investigation and the future decisions that could impact all of law enforcement after this incident instead of wildly talking about a "lack of" training or some deficiency in an entire profession consisting of 800,000 plus heroes that wear the badge.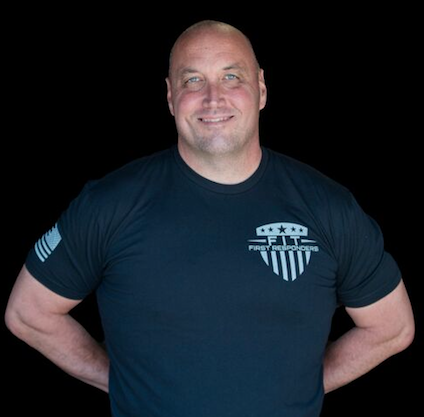 Travis Yates is a writer and editor at Law Officer. An ILEETA Trainer of the Year, his Seminars in Risk Management & Officer Safety have been taught across the United States & Canada. Major Yates is a current Doctoral Student in Strategic Leadership and is a graduate of the FBI National Academy. He is the Director of Training for Law Officer  (www.lawofficer.com) and the Founder of the Courageous Leadership Institute (www.courageousleader.org), providing leadership consulting and training to law enforcement around the world.