Madison Police Officers No Longer Free To "Call Off" Backup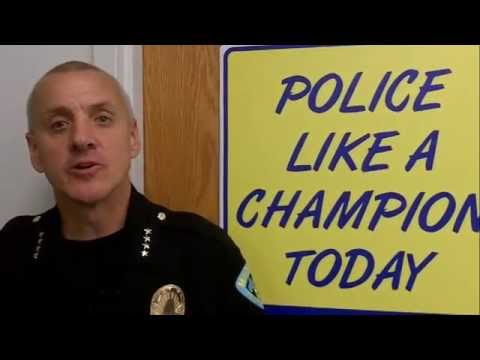 [vc_row][vc_column][vc_column_text]
The Wisconsin State Journal reported that a new rule adopted last month that was framed as reminding Madison (WI) police officers to wait for their backup at calls in fact represented a clear departure from then-current practice.
The procedural change — referred to as "significant" and an "important initiative" in a Sept. 30 email to command staff and sergeants by Madison Police Chief Mike Koval, who ordered it — took effect Oct. 3. In short, while officers previously had the option of rejecting backup, now they don't, in an effort to keep officers and the public safer.
Codified in two short paragraphs added to the department's rules for dispatching officers to calls for service, the new language tells officers they "shall not disregard backup" and, specifically, shall wait for backup "before physically approaching any involved subject(s)," unless someone at the scene is in imminent danger.
In practice, that means the first or primary officer sent to an incident can no longer unilaterally call off, or send back, other officers who have been dispatched to the same call, as the primary officer was free to do before.
The primary officer typically did that by telling dispatchers via squad radio, often while en route to the scene, that he or she could handle the incident alone, or that he or she would check it out alone and report back. Doing that now, absent an imminent danger, requires a supervisor's OK.
"You no longer have the discretion to say, 'Call those other officers off. I can handle this,'" Koval said, in a video message he made for rank-and-file officers.
"The officers do NOT have the discretion to disregard backup any longer," Koval said in the email to supervisors.
In his September 30th email to command staff, Koval noted that despite the police department's training emphasis on waiting for backup, "It has become painfully evident that this is not happening as much as I would like to see."
"I am concerned," Koval added in the email, "that our 'business efficiency' is trumping and thereby potentially compromising officer/public safety."
Koval said officers were calling off backup to try to work faster as calls for service in the city increase.
And he praised their work ethic in doing so but said it was posing an unacceptable risk, potentially to both officers and members of the public. Citing the July assassinations of police officers in Dallas and in Baton Rouge, Louisiana, Koval said it would be safer for officers to employ more teamwork at scenes. Sending both primary and backup officers to "priority calls," to which two or more officers are always dispatched, is a necessary approach in a city where officers routinely patrol one to a squad car, he said.
[/vc_column_text][/vc_column][/vc_row][vc_row][vc_column][vc_video link="https://youtu.be/g9QBWZG8T8U"][/vc_column][/vc_row]