Domestic Violence Response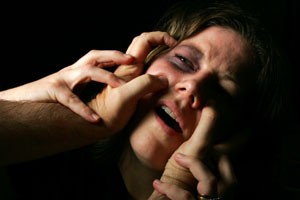 An officer was murdered this week. A 24-year old rookie cop. College graduate. Less than a year on the job and only two weeks out of the FTO program. Shot and killed while investigating a domestic violence call. She died alone.
[sc name="Article Mobile Ad" ]
According to the reports, she was dispatched alone to a report of domestic violence. A department spokesperson said it was "policy" to send only one officer on domestic assaults when the call is a "report-related" job. Apparently, the caller said the suspect, the ex-husband, had assaulted her but was no longer at the residence. She lied or she was wrong; maybe she was even forced to say this. Someone believed her. He was there or he came back. Regardless, he shot the rookie cop. Then he shot his wife. Or vice versa. We don't know. What's known is that his final shot was to himself.
I don't know about your department, but DV calls have never been a solo run at my former agency. Don't get me wrong, there are plenty of jobs that fit that bill— minor property damage MVA's, delayed theft reports, car blocking calls, vandalisms, etc. But what part of the phrase domestic violence or domestic assault does the department brass in that deceased officer's agency not understand?  Some higher-up at this department must have drafted that report-only policy. And some mid-level boss must have approved it. And some first-line supervisor must have permitted it. Assaults are crimes of violence. Domestic assaults simply infer the parties are in some way related.
My November 2007 Tactics column, "Domestic Violence Calls: Protocol for a Positive Outcome," which appeared in Law Officer Magazine, dealt with DV responses. For the benefit of those agencies out there who somehow feel that report-only runs (regardless of the nature of the crime) can be handled by solo units, or who take for granted that complainants or victims of DV are to be believed when they say the aggressor is no longer present, let's recap some protocol for DV responses.
Domestic disputes are the most dangerous calls officers respond to. The latest statistics from the FBI Uniform Crime Reports again show the single largest category for officer assaults is response to domestic calls (30.5%). What can you do to lessen the chance for a violent confrontation when you receive a DV call?
First, always respond with a backup or two. As in any potential confrontation, expect the unexpected. Never assume the other party is going to be GOA. This is a call where complacency will get you killed. Sometimes your backup can be a mile (even double-digit miles) away. If so, you wait. Suicide isn't part of your job description. Always go in with a backup.
Next, separate people for the interviews. Use active listening and verbal defusing techniques to calm things down. Nowadays, arrests are the recommended resolution for most DV calls. If probable cause exists, make the arrest.
Third, respect the dignity of the principals. Never look at DV calls as routine. Even if you're told that the aggressor has left the scene, they might be lurking right around the corner to see if his or her other half has called the police.
Lastly, remember you're playing in somebody else's ball park. Most veteran officers never conduct DV interviews in the kitchen or the bedroom of the home. Kitchens are a haven for all kinds of items that can be used as weapons—knives, meat cleavers, serving forks—and if there's a gun in the home, it's likely to be in the bedroom nightstand. Central locations like the living room, family room or dining room are best.
There's no doubt the agency that lost this rookie will conduct an after-action critique. Most departments are reactive rather than proactive and usually make adjustments after a tragedy occurs within their ranks. We may never know who drafted the report-only policy in this agency or who trained the dispatcher to assume that DV victims are to be believed when they say, "There are no weapons in the house," or "My husband just left." We may never know what boss permitted a rookie just two weeks out of the FTO program to roll on a domestic violence alone, but there is a lesson here for all of us: Assaults are crimes of violence. And domestic assaults are no less crimes of violence just because one party may be related to the other. No officer, be it a 24-year old rookie or a 24-year veteran, should ever respond to "reports" of crimes of violence alone.
For information on the IACP Law Enforcement Policy Center's Model Domestic Violence Policy, please contact the IACP at 800/843-4227 or visit www.theiacp.org.
This article is dedicated to the family of Officer J.M.S.