West Hartford Police Mourn The Loss Of K9 Reign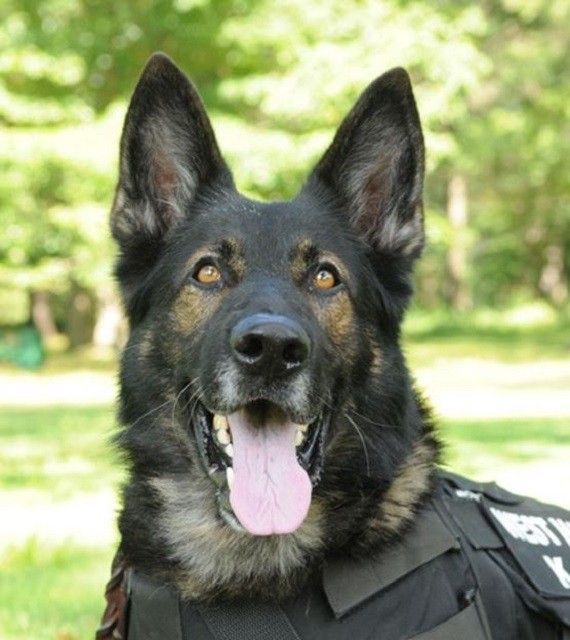 K9 Reign, a retired West Hartford (CT) police dog, has died and the officers he worked with paid their respects in the hours before he was put to sleep on Wednesday night.
Reign was 14 years old and suffered from a severe degenerative back issue, according to police.
On Wednesday, police said they picked Reign up at his residence in a fully marked K9 cruiser and he was clearly aware of being in a cruiser again as he was driven by the police station and the nearly 30 officers who stood at attention to pay their final respects.
Reign was euthanized Wednesday evening with his handler and family by his side.
"It is with deep regret that the WHPD announces the passing of retired police K9 Reign," police said in a news release.
Reign joined the police department in 2006 and retired in 2012, but made frequent visits to the police station.