Watch: The Moment A Handler Found His Missing K9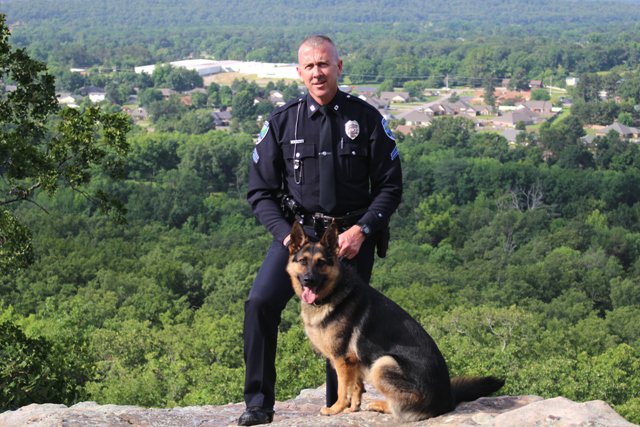 A K-9 who disappeared during a gunfight that killed an Arkansas sheriff's deputy on Wednesday was found alive but wounded Friday morning.
K-9 Kina was found just before 8 a.m. in a fenced in yard about two miles from the scene of the shooting, according to Greenwood police. She was immediately taken to a local veterinarian to be treated after she was shot twice and found with bullet entrance and exit wounds, police said.
Greenwood Police Chief Will Dawson said Kina has wounds to her neck and back.
X-Rays showed some bullet fragments still lodged in Kina. The veterinarian told police had she been shot two inches lower on one of the shots, she would not have survived. Kina is also dehydrated, but receiving fluids.
When Kina was spotted, she came to her handler, Cpl. Dennis Wisner, and the two went to the veterinarian together. She was still wearing her bullet-proof vest when she was found.