Police Officer's Photo Outtakes With K-9 Partner Will Make Your Day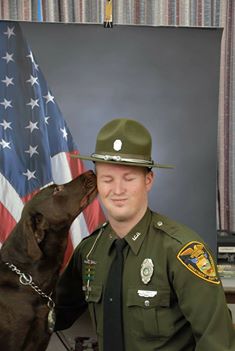 Indiana Conservation Officer Levi Knach and his K-9 partner Kenobi went viral after photos of the crime-fighting duo were posted on Facebook.
The Indiana State Parks Department shared four portraits of Knach and Kenobi on the social media network Thursday. The post currently has more than 4,000 likes and has been shared over 2000 times.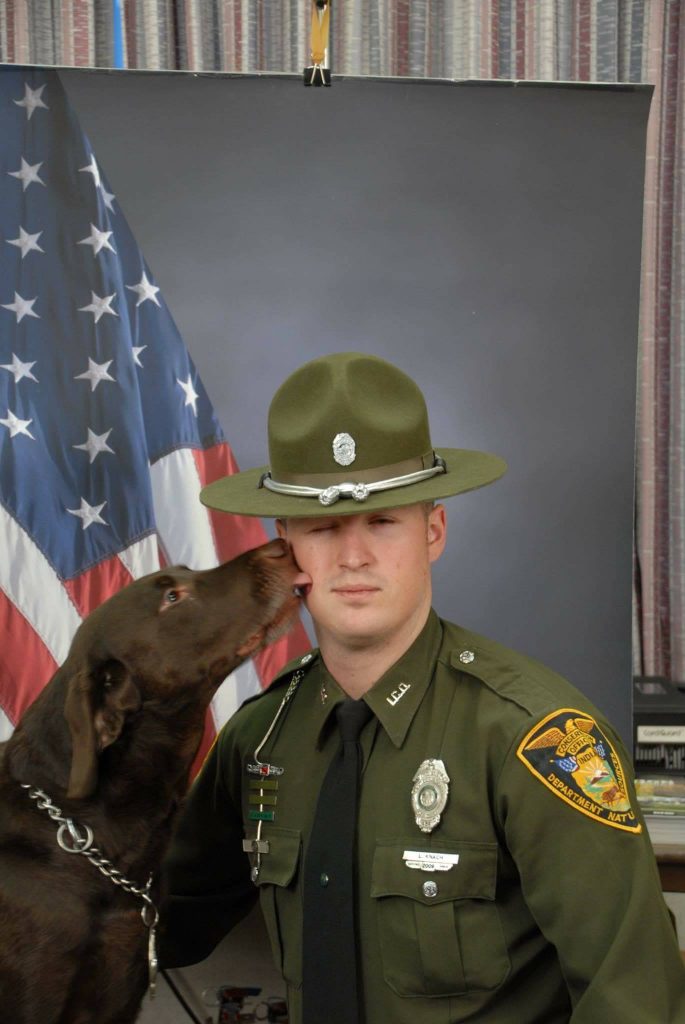 "Officer Knach works in DNR Law Enforcement District 2. Kenobi is cute, but make no mistake – he is a trained, working officer and can track people and locate a variety of objects ranging from venison to ginseng," the Indiana State Parks Department posted next to the Facebook photos. "We are grateful for the work that our ICOs do all over the state to protect and serve people and to conserve our fish and wildlife resources."
Knach tried to put on a serious face for the photos, but couldn't help but smile as his partner licked his face.