Police Dog Fired For Being Too Friendly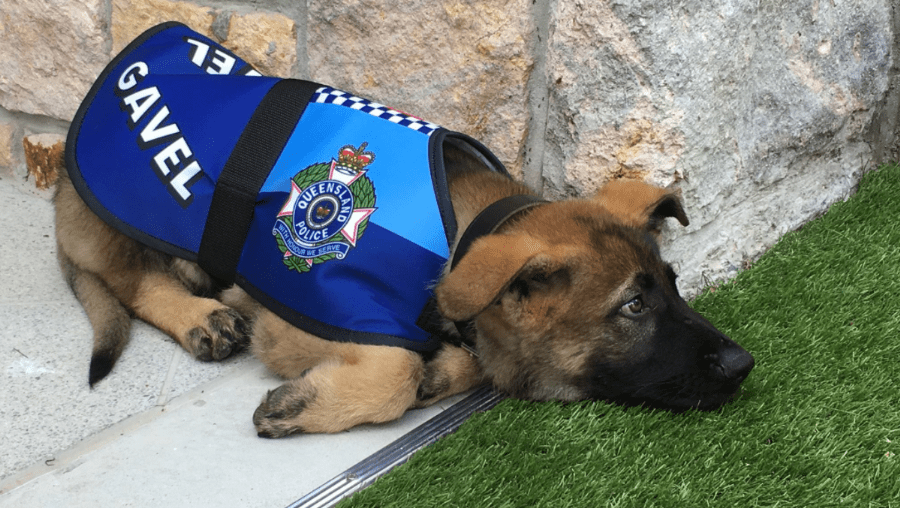 Not everyone is cut out for a life of fighting crime.
Take Gavel, a German shepherd who flunked out of a police dog academy in Australia because he "did not display the necessary aptitude for a life on the front line," according to the BBC.
Apparently Gavel was too friendly, and preferred cuddles to tackles.
But the pup had made a good friend, who helped him land on his feet: the governor of Queensland.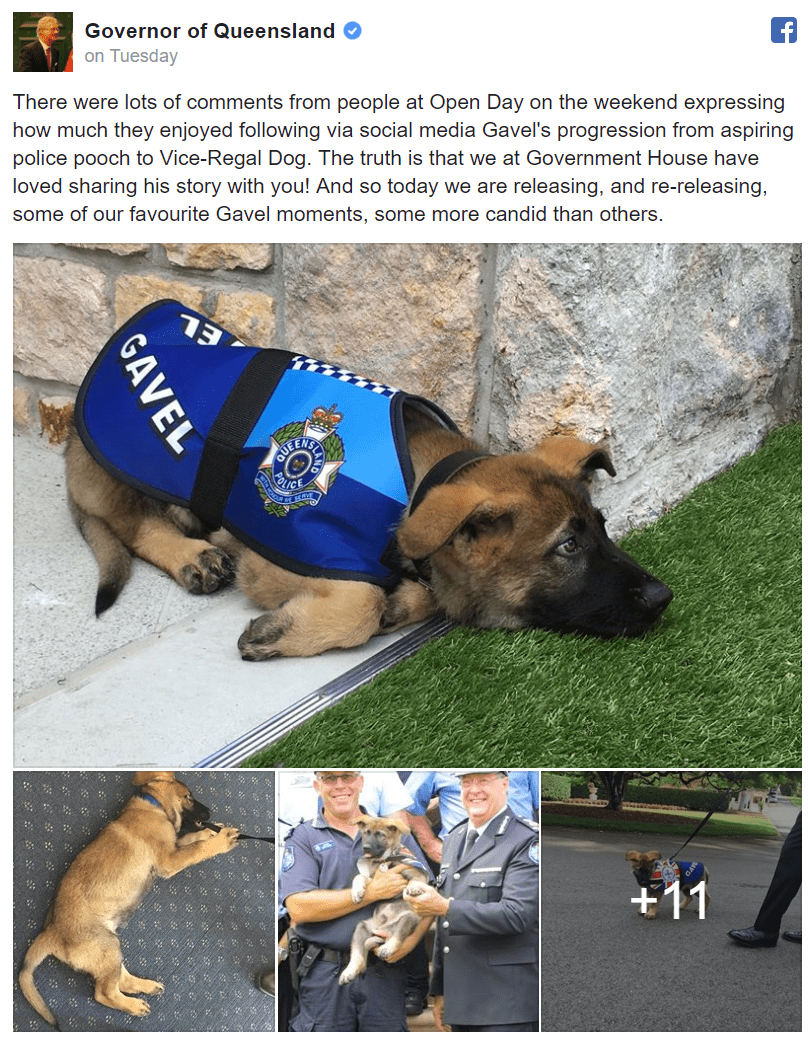 WBAL reports that Gavel's new duties consist of welcoming visitors and tour groups to the grounds of Queensland's Government House.