Ohio Agency Saves Dog From Death To Become First Pit-Bull K9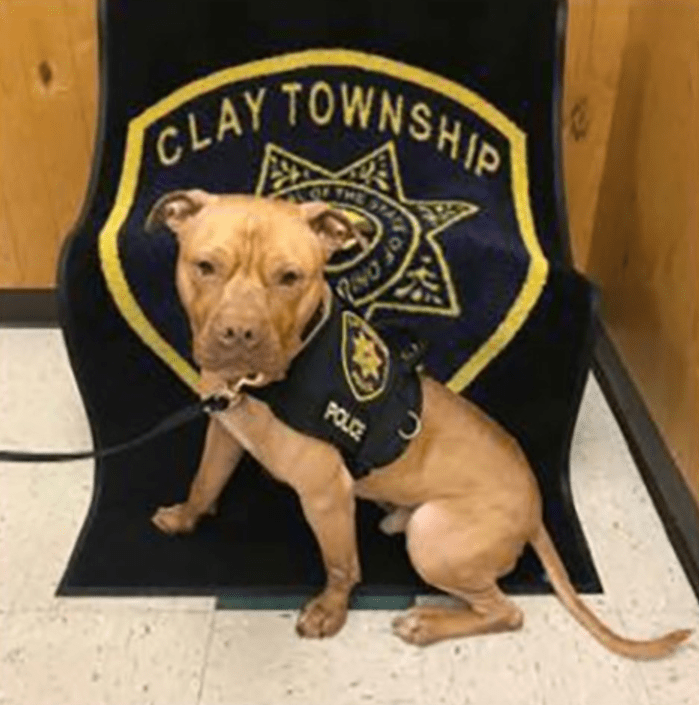 A dog in Ohio was close to being put down. But at the last minute, duty called.
Leonard, a pit bull, has a certain lack of restraint around toys and he pretty much took whatever he wanted.  He couldn't really play nice with others and he didn't like to share, WTOL reports.
ABC 7 reports that the Union County Humane Society declared him "unadoptable," meaning he would have to be put down. But staff members saw potential in his drive and made one more attempt to find Leonard a forever home.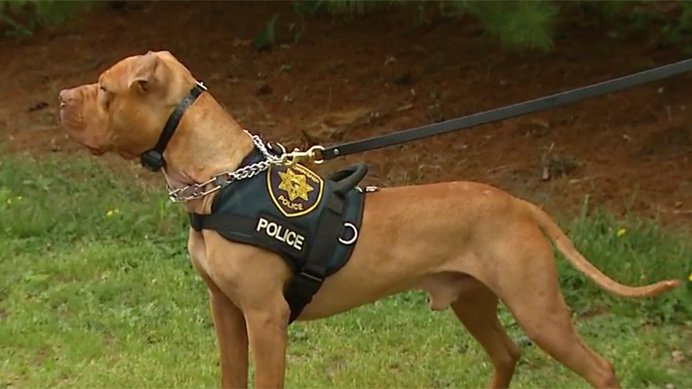 After some testing, he became Ohio's first pit bull police K9. Detective Leonard is now officially on duty with the Clay Township (OH) Police Department.
"He showed everything he needed to do law enforcement. The only thing this dog does is find narcotics. He doesn't track, he doesn't apprehend people, he doesn't bite he doesn't have any aggression training, he doesn't find lost articles. He finds narcotics," Clay Township Police Chief Terry Mitchell said.
When Leonard isn't on duty, he stays with the chief.