Girl Gives Her Birthday Money To Police Department K9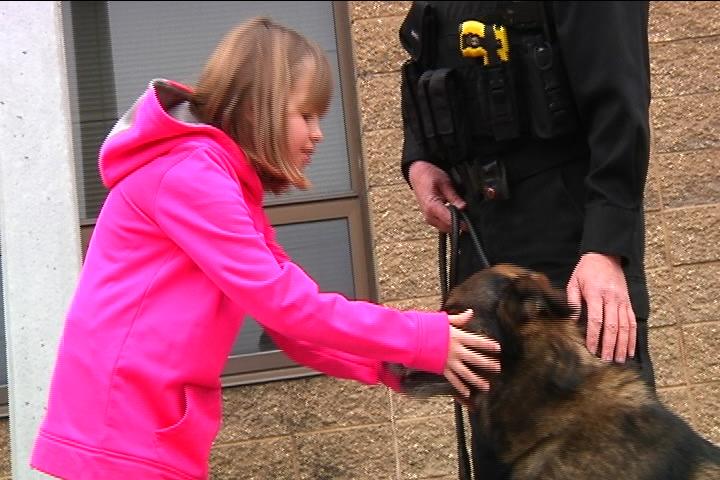 Photo Courtesy:  WAOW TV
For most kids, turning ten means eating cake and getting presents; however, for Emily Larson, instead of getting presents, she was the one giving.
Larson is a fourth grader at Evergreen Elementary School in Holmen (WI).
"I want to be a veterinarian, and I love animals," Larson said.
Larson turned ten in January. She decided she did not want presents.
She told her mom she wanted to donate her birthday money to Holmen Police K9 and K9 Ori.
K9 Ori, a 7-year-old German Shepherd, is the only K9 in the Holmen unit. Thanks to Larson's $135 donation of money and gift cards, the Holmen Police Department will be able to buy him food and equipment.
K9 Officer Terry Kind said Larson's donation showed the Holmen Police Department that they're work is not going unnoticed by younger community members.
Officer Kind said he never expected a donation to come from an adult much less a 10-year-old.
"For a child not to decide to get any presents that year and want donations from her family so she can put that towards a cause. It's a selfless act and shows that she is very mature for her age," Officer Kind said.
Larson said it feels good to give back.
The Holmen Police Department showed their appreciation on Wednesday afternoon, giving Larson a framed photo of K9 Ori and a card with K9 Ori's paw print stamped inside.
K9 Officer Kind said they depend on donations for the K9 Unit to keep it at no cost to taxpayers.