Denver Police Officer Disciplined For Running Over K9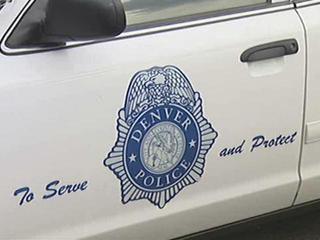 A Denver Police Department K9 officer has been reassigned after he accidentally ran over his dog.
Technician Thomas J. McKibben also lost a vacation day for the accident after the Denver Department of Safety determined he had violated a rule against rough or careless handling of city property, according to a copy of his disciplinary letter obtained by The Denver Post.
The German Shepherd lost a piece of her ear but recovered from other non-life threatening injuries, the letter said. She has returned to full duty.
The accident happened on Dec. 14 at Denver International Airport after McKibben took Nicki, an explosives detection dog, on a play break, the letter said.
When it was time to leave, McKibben ordered Nicki to get into her kennel in his patrol car. At the same time, the officer mistakenly threw the dog toy under the car, the letter said.
McKibben thought he had secured the latch on Nicki's kennel and got into the car to pull it forward so he could reach the toy. But Nicki had jumped out of the kennel and had scurried underneath the car to get her toy, the letter said.
McKibben drove over the dog. She was taken to a veterinary hospital where she was treated and released.