Boise Police K-9 Dies After Shooting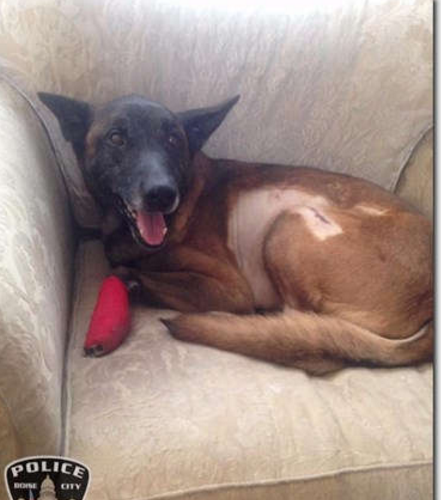 A Boise police K-9 named Jardo shot Friday during a manhunt on the Central Rim has died.
Jardo, a six-year-old Belgian Malinois,  was taken to WestVet Emergency and Specialty Center Friday afternoon with a gunshot wound to his chest. He underwent major surgery, and lost a lung during the operation. He also lost a lot of blood during the procedure.
Jardo was released to his handler on Saturday and appeared to be doing much better but Jardo took a turn for the worse and died Wednesday night.
[sc name="Article Mobile Ad" ]
Jeff Brourman, CEO and veterinary surgeon at WestVet, said Jardo was brought back in to the veterinary office at about 8 p.m. Wednesday after his handler noticed he was acting lethargic.
WestVet staff found a serious hemorrhage coming from the base of Jardo's heart, away from the site of the original surgery.  Despite blood transfusions and the best efforts of the veterinary staff, the dog went into cardiac arrest and died.
Jardo was an unusually affectionate K9, Lee said, earning himself a position among officers' favorites.