'Florida Georgia Line': We Support The Police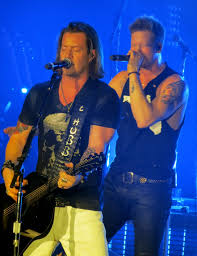 Law Officer was contacted by representatives of the band,  'Florida Georgia Line' today after we ran a story yesterday in regards to an encounter they had with an Iowa Sheriff.   The band wanted to express their support for law enforcement.  Here is their statement:
You won't find two guys who are more supportive of the police than we are. What happened over the weekend was a misunderstanding that was blown out of proportion and taken out of context. There is nothing more to this story beyond our team feeling that it would be redundant for us to use local authorities when we are already covered. Our management is routinely asked if they need help from local law enforcement for additional security backstage at concerts, which is common among touring acts. Some acts accept the offer, but most don't because they have their own security, or the promoters provide it. We have an enormous amount of respect for the brave men and women who protect our communities and allow us and our fans to have a good time at our shows. Nothing is more important than our fans' safety. We are lovers of all people, and want to be a part of the change that is needed right now. We encourage everyone to do the same. Let's love one another.
BK and Tyler