Elkhart Police Mourn Loss Of Retired Officers Who Died On Back-To-Back Days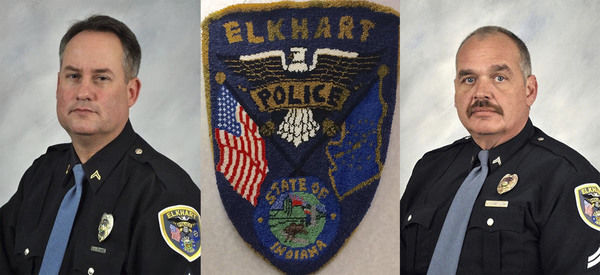 Bruce Anglemyer said he was numb and barely found words.
"Yesterday was really a tough day for us," said Anglemyer, an Elkhart (IN) Police Department corporal who's been on the job since 1989. "The passing of Steve, then with Mike … I'm thinking, 'What's going on?' It's hard to believe this could be happening to two good friends."
[sc name="Article Mobile Ad" ]
On back-to-back days, Anglemyer and the Elkhart police fraternity have dealt with the stunning deaths of former colleagues.
Steve Stewart, 51, a 24-year officer who retired in last year, died at his home on Wednesday.
Mike Posthuma, 57, who served 28 years before his 2011 retirement, was killed Thursday in a car-motorcycle accident in Elkhart.
Department emotions were already raw after last week's discovery of Liliana Hernandez, 7, and Rene Pasztor, 6, dead in a car on Marion Street behind the Elkhart police headquarters after they were allegedly murdered by their mother.