On The Beat: Training For The Streets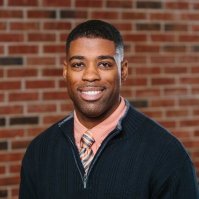 [vc_row][vc_column][vc_column_text]Sanford Swanson began his career as a law enforcement professional in 2006 and currently serves as a patrol officer for his department where he is employed. Sanford's professional experiences span areas of patrol, investigations, training/instruction, and supervision. During his tenure, he has found passion in the areas of community policing and training. As a veteran law enforcement instructor of several disciplines, he places an emphasis on officer survival and control tactics/techniques. He travels across the country, as an instructor-trainer, training officers in STOPS officer survival tactics.
His articles on Law Officer range from tactics, training to what law enforcement officers must do to survive.
In this interview, he discusses what it is like to work the streets as a police officer and how the media has gotten much wrong when they report on the profession.
This is a must listen to a current leader in the profession.[/vc_column_text][/vc_column][/vc_row][vc_row][vc_column][vc_raw_html]JTNDaWZyYW1lJTIwd2lkdGglM0QlMjIxMDAlMjUlMjIlMjBoZWlnaHQlM0QlMjIxNjYlMjIlMjBzY3JvbGxpbmclM0QlMjJubyUyMiUyMGZyYW1lYm9yZGVyJTNEJTIybm8lMjIlMjBzcmMlM0QlMjJodHRwcyUzQSUyRiUyRncuc291bmRjbG91ZC5jb20lMkZwbGF5ZXIlMkYlM0Z1cmwlM0RodHRwcyUyNTNBJTJGJTJGYXBpLnNvdW5kY2xvdWQuY29tJTJGdHJhY2tzJTJGMzExNzg3NzU3JTI2YW1wJTNCY29sb3IlM0RmZjU1MDAlMjIlM0UlM0MlMkZpZnJhbWUlM0U=[/vc_raw_html][/vc_column][/vc_row]