Watch Texas Officer Shoot PCP Suspect Trying To Cut Man's Head Off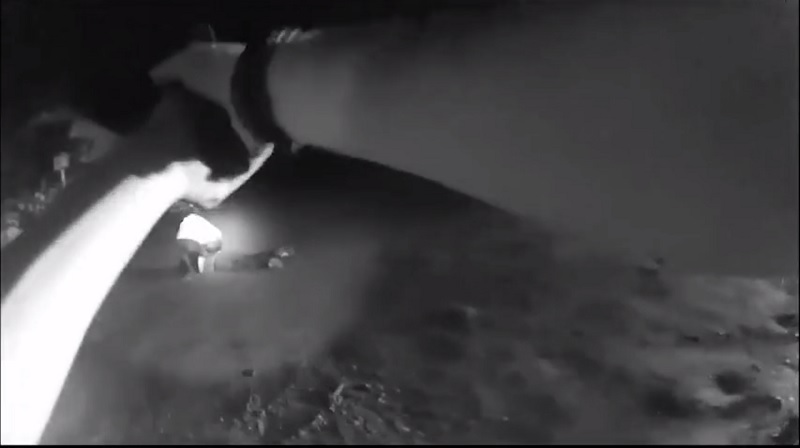 Body camera footage released this week shows Lufkin (TX) Police officer Black Witherspoon responding to reports of a man attacking someone. As Witherspoon arrives on scene, he witnesses 40-year-old Epthen Johnson crouching over another man. Witherspoon instantly recognized that Johnson was stabbing the other man, and repeatedly told him to show his hands. Witherspoon fired three shots as the attacker continued to stab at the mans neck and head.
An additional shot was fired, ending the vicious attack.
Blood tests were ran on Johnson, who turned out to be high on PCP and Marijuana at the time of the attack. A grand jury cleared officer Witherspoon of any wrongdoing earlier this week.