Watch Intense Police Shootout In Arizona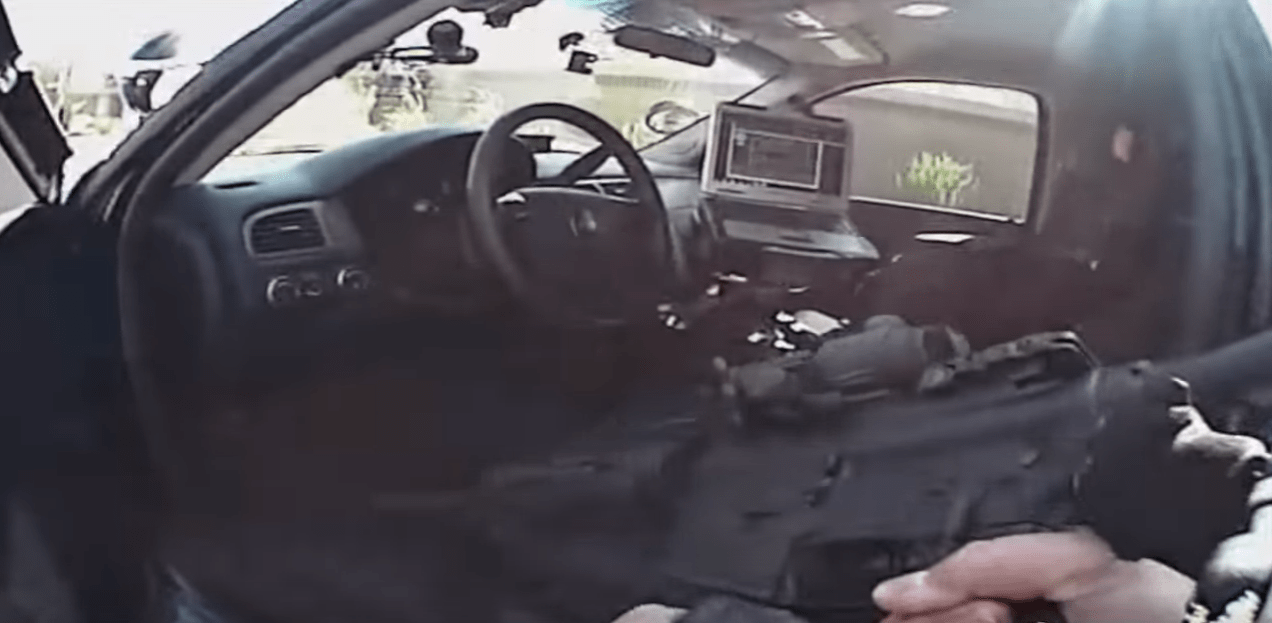 Officials on Thursday released video from a fatal officer-involved shooting in Buckeye (AZ) in 2016 that occurred as officers responded to reports that a man had shot his wife. A review determined the officers were justified in the shooting, according to a May 30 letter sent from the Maricopa County Attorney's Office to the Buckeye Police Department. Police were called to a house near Wayland Drive and 238th Avenue in Buckeye on June 25, 2016, after receiving a call from California that 30-year-old William Ferguson had fatally shot his wife, 36-year-old Breanne Ferguson, according to the Buckeye Police Department. A "heavily armed" Ferguson approached investigating Officers A. Price and Larry Biffin in a white Dodge pickup before leaving the vehicle and "ambushing the officers with an assault rifle," police said.
Officer Justin Ricks arrived at the scene to assist the officers, firing multiple rounds from his AR-15 patrol rifle at Ferguson and stopping Ferguson's attack, police said. Ferguson had been shot in the shoulder during the standoff and moments later took his own life, police said. Inside the home, officers found the body of Breanne Ferguson, who had been shot multiple times, as well as two children who were unharmed and taken to safety, police said.
The Buckeye Police Department praised its 2011 policy that issued AR-15 rifles to all officers to have on the street, saying it "proved valuable" in the incident.