Watch Florida Cop Running From Mouse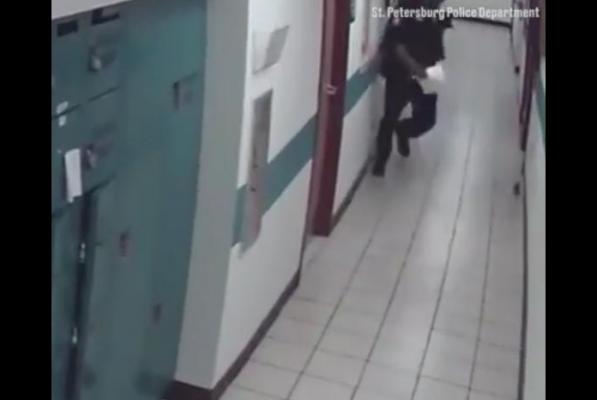 Security camera footage believed to have been filmed at a Florida police station shows a startled officer running in fear from a furry little burglar.
The video, which went viral on social media, shows an officer walking down a hallway when he spots a mouse running across the floor.
The officer jumps when startled by the rodent and runs down the hallway, appearing to make a call on his radio.