Watch Dramatic Police Rescue Of Woman As Cruise Ship Approaches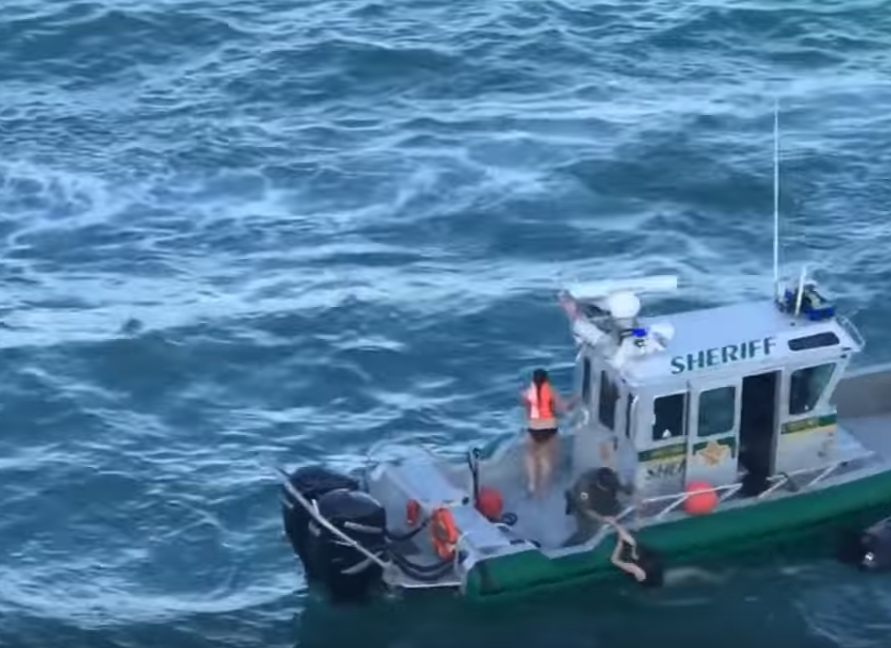 Two women who fell off a personal watercraft were pulled to safety by the captain of a Brevard County sheriff's marine boat as a cruise ship bore down on them as it departed Port Canaveral late Saturday afternoon.
The near-tragedy was captured on video by a passenger aboard the 130,000-ton Carnival Cruise Line's Magic.
Capt. Doug Brown, a Port Canaveral harbor pilot, was navigating the Magic close to the mouth of the port when he noticed a personal watercraft with two women on board within the navigation channel near the jetties, according to a post on the pilot association's website.
The rescue came at the hands of SeaPort Security Marine Unit Deputy Tanner Primmer who is seen in the video pulling each girl out of the water and driving the boat away from danger with just seconds to spare.