Violence At Chicago Funerals 'Out of Control'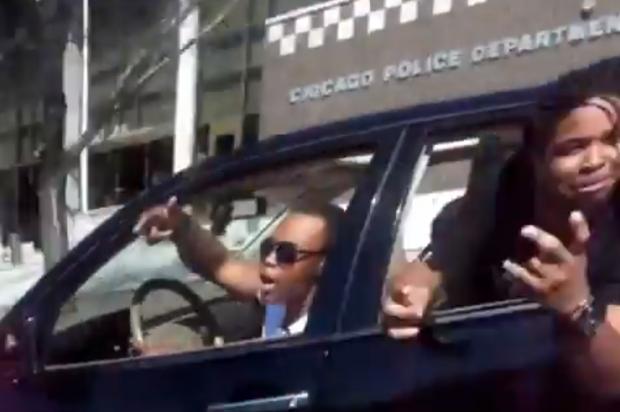 Photo: A YouTube shows a gang funeral procession headed to Mount Hope Cemetery near Beverly and Morgan Park. Here two mourners flash gang signs as they pass by the Morgan Park Police District headquarters on 111th Street.
---
Chicago-area officials trying to prevent funerals for gang members from turning into shootouts say the issue has gotten so far "out of control" that one cemetery has started hiring off-duty police officers.
Cook County Sheriff Tom Dart met Thursday with political, religious and funeral industry leaders to discuss the problem following a funeral procession in December that was marred by gunfire.
"It's getting out of control, it really is," Hillside Police Chief Joseph Lukaszek told FOX 32. "The gangs just think that it's a safe haven for them and they do whatever they want to do."
Dart – who hopes to come up with proposals ready to be put into action by May – says the shootings have been escalating "over the last ten to 15 years from where it was not much of a problem… to now it occurs more frequently."