Video Of Assassin In Chief Deputy Murder Released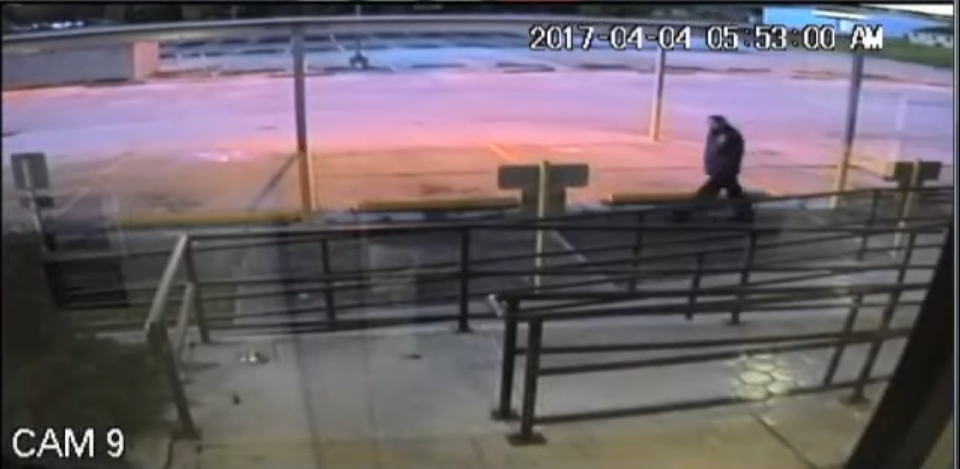 Footage has been released that shows the suspected assassin of Harris County Precinct 3 Constable's Office Assistant Chief Deputy Clint Greenwood.
The New York Daily News. reports that the suspect hid behind a dumpster at the courthouse and waited for Assistant Chief Greenwood to arrive.
Greenwood, who was wearing a bulletproof vest at the time, was hit once in the chest and again in the neck. Both shell casings, from a 9 mm handgun were recovered at the scene.
The suspect is described as a white or Hispanic male, approximately 6'0 to 6'3 tall, short hair and medium to stocky build.  This person was possibly wearing a dark jacket with some type of patch on the sleeve and was seen in the area around the time of the shooting.
There is a $65,000 reward for information leading to the capture of this assassin.