Video: Milwaukee County Deputy Shoots Driver Of Vehicle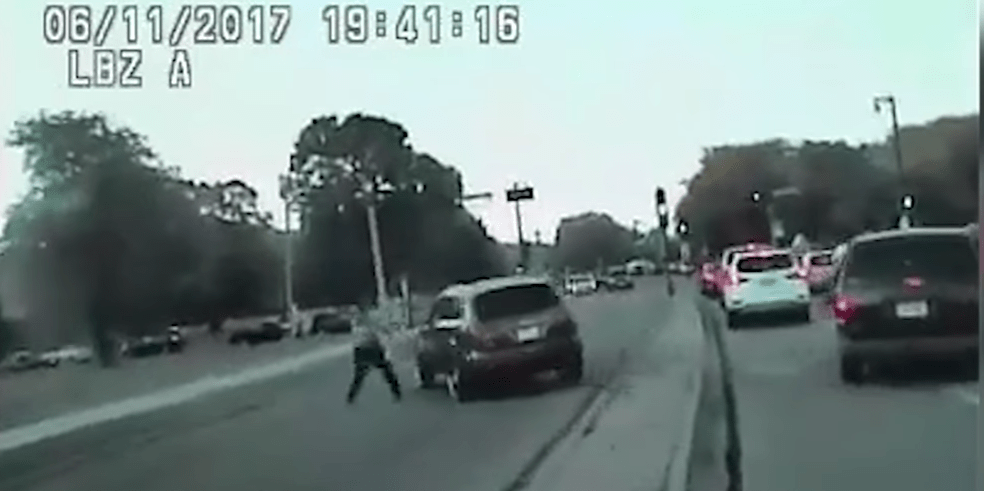 The Milwaukee County Sheriff's Office has released dash-camera video of a police pursuit that ended in a driver's death, with the video appearing to show that a deputy on foot fired into the vehicle as it headed straight at him.
Sheriff David Clarke said that it was "the best angles that we have" on the shooting Sunday night near the city's crowded Lake Michigan shoreline.
Terry Williams, 19, died after being shot in the head. Deputy Michael Truax, 32, has been placed on leave.
The newly released video shows the SUV going off-road as it was pursued by a sheriff's vehicle, eventually mounting a median. From the pursuing vehicle's camera, puffs of smoke are seen from in front of the SUV and Truax appears, dodging the SUV as it veers around him.
Reports indicate that Truax was a suspect in an earlier "shots fired" call.