UK Police Car Catches On Fire In Response To Emergency Call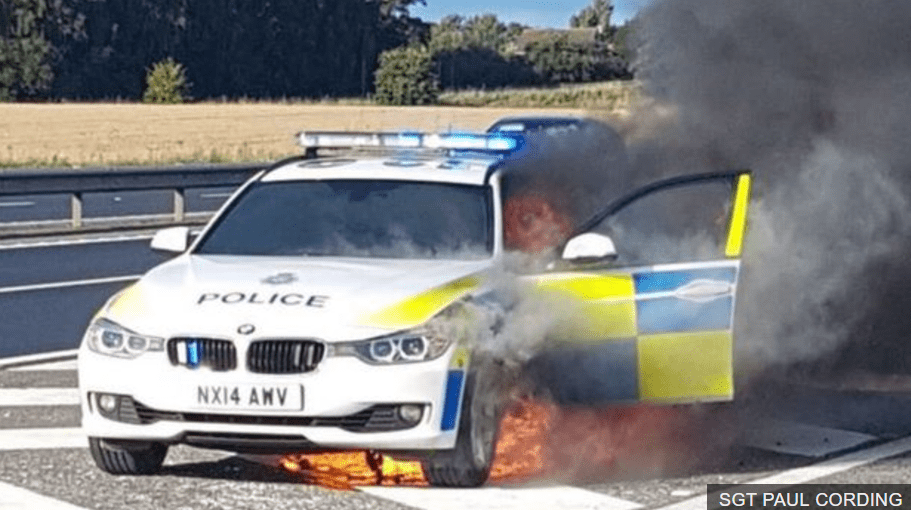 Two police officers from the North Yorkshire Police (UK) escaped unharmed after their patrol car burst into flames while responding to an emergency call.
The BMW caught fire on the A168 at Asenby near Topcliffe on Saturday as officers were on their way to reports of a collision.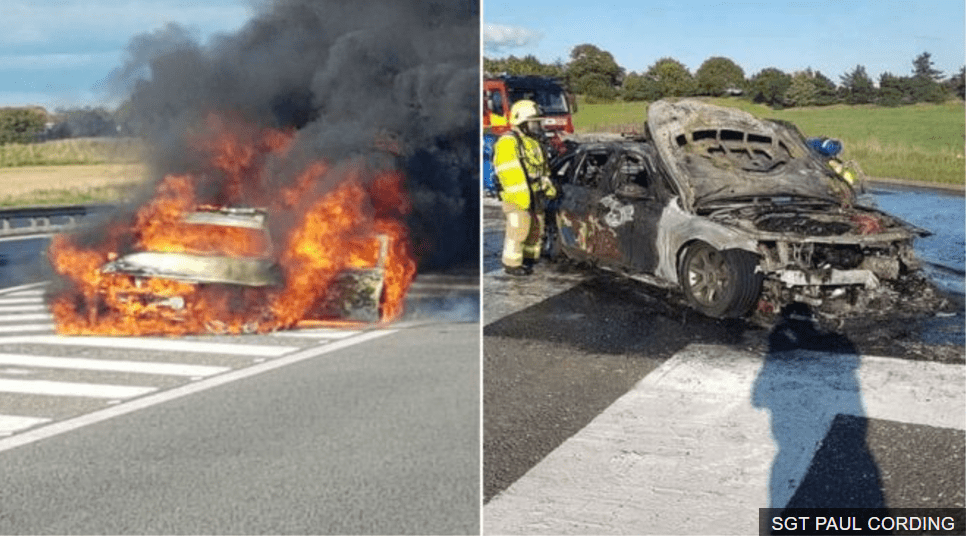 Sgt Paul Cording, from North Yorkshire Police, said the car "suffered a catastrophic engine failure".
According to the BBC, the officers were not injured and returned to work hours later in a replacement vehicle.