Tulsa Police Release Video Of Fatal Shooting Of Rape Suspect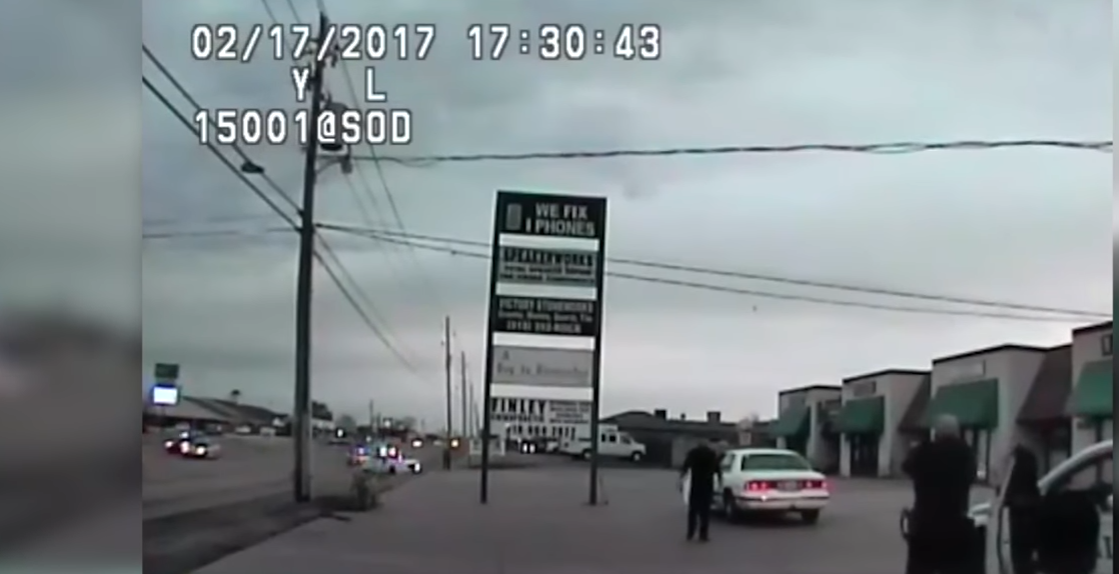 The Tulsa Police Department released the dash cam video from the fatal shooting of a rape suspect on February 17, 2017. Officers were trying to arrest David English after a woman said he tied her up, beat her, repeatedly raped and tortured her for two days.
[sc name="Article Mobile Ad" ]
The video shows him get out and immediately walk straight toward officers with a knife. English's family says he suffered from PTSD and that combined with his drug abuse turned him into a person they did not know. Three officers remain on routine leave after they fired at the suspect.  The District Attorney's Office has not yet ruled on the case.