Tom Brady Helps Family Of Fallen Police Officer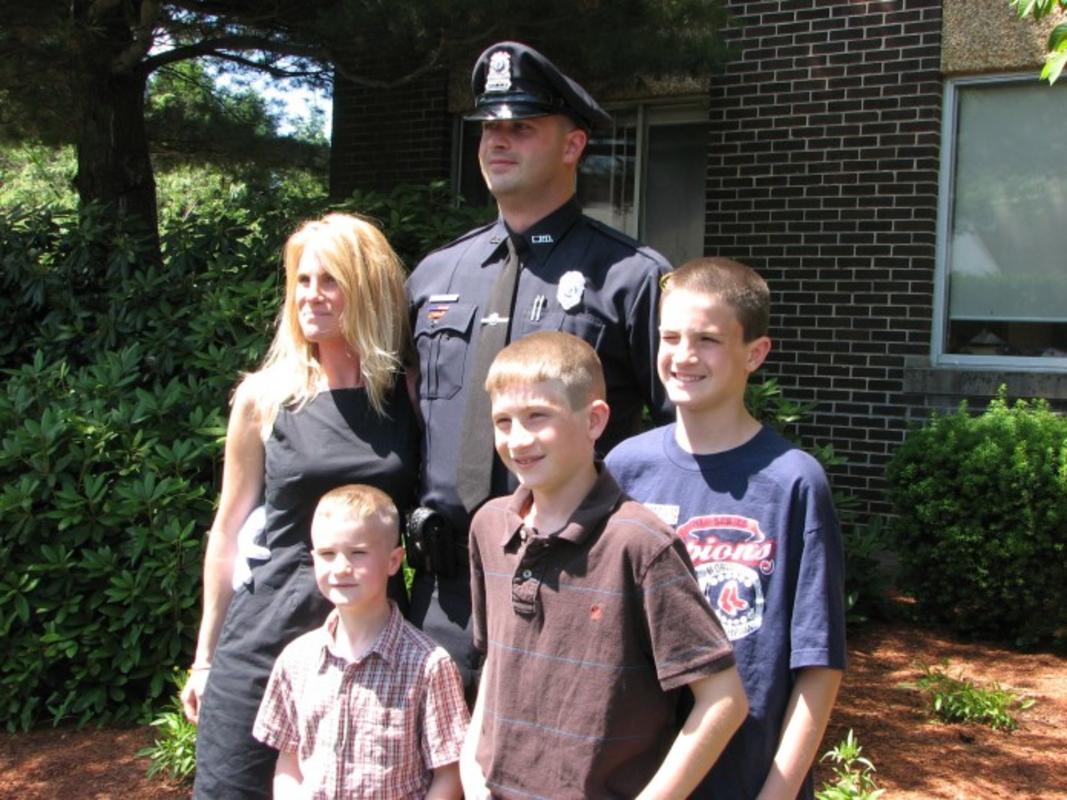 Through unimaginable tragedy, quarterback Tom Brady and his Patriots teammates rallied to help the family of a slain Massachusetts police officer pull itself back together.
Tricia Tarentino's husband, Ronald, was shot and killed in the line of duty last May 22 while on patrol in Auburn, leaving her with their three boys to raise alone.
That's when Brady stepped in.
Brady and his Patriots pals rallied to help a cause that raised $86,000 for the fallen officer's family. Brady donated a signed home-game jersey that sold for $6,000 at a fundraiser, with Julian Edelman and Rob Gronkowski also pitching in gear.
But it was Brady who started the goodwill flowing.
"That immediate response shows where his heart is at, and that Ron's death has made an impact on him as well," Tricia Tarentino told the Herald yesterday. "Ron was just that kind of person. He had an amazing personality and wanted to reach out to help others. I think that's why so many people have responded to this tragedy. It's just a great loss."
Tarentino said Brady's generosity also lifted her boys' spirits when they needed it most.