Texas Constable Shot Multiple Times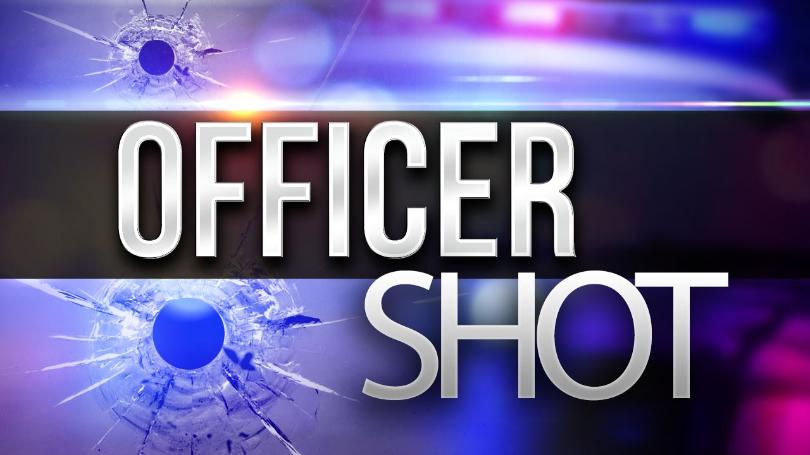 A Texas Precinct 4 deputy constable was shot multiple times by a suspect in northwest Harris County (Texas) Sunday night.
Authorities said Deputy Constable Justin Gay responded to a call about a domestic disturbance at the suspect's mother's home. When the deputy arrived at the home, the suspect ran into a field.
Deputy Gay reportedly tased the suspect, who has been identified as 38-year-old Constantine Argyrion.
That's when investigators say Argyrion pulled out a gun, shot the deputy multiple times, then fled the scene.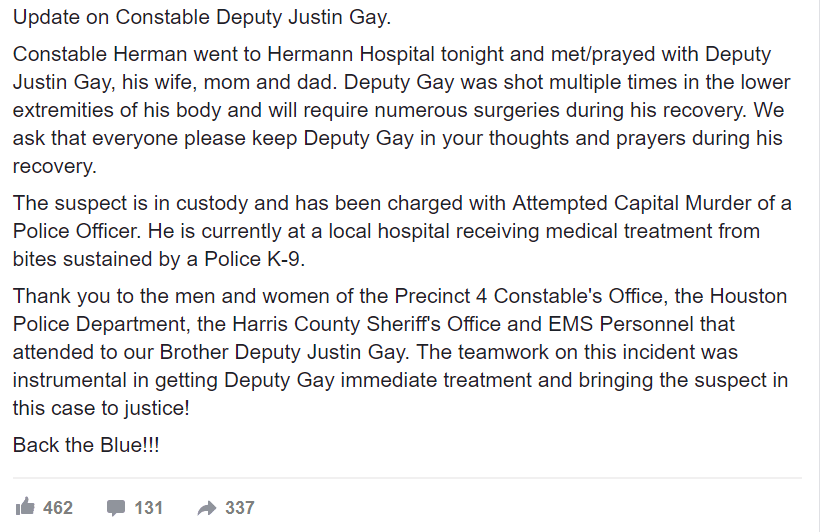 The deputy was taken by Life Flight to Memorial Hermann Hospital and is listed in stable condition.
The suspect was arrested at approximately 8 pm.
Authorities said the deputy was shot six times in the lower part of his body. He will need multiple surgeries and will undergo a long recovery process.
He's expected to survive, but it's not yet known if he will walk again.
Deputies said Gay is surrounded by family members at the hospital. He has been with the Harris County Sheriff's Office for two years.