Suspect Bites Police Officer's Thumb Off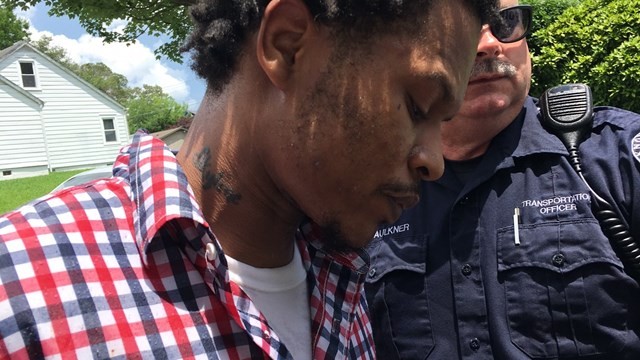 Two Knoxville (TN) Police Department officers are being treated after a suspect bit one officer's thumb off and injured another officer's leg during a fight.
Officer Trey Lane and Tim Edwards were conducting a traffic enforcement on Woodbine Avenue around 1:16 p.m. Wednesday. The man, identified as Alexander Ray Johnson, was driving an Acura MDX and traveling 12 miles-per-hour over the speed limit.
The officers conducted a traffic stop on the Acura near the intersection of Woodbine and Milligan Street. Johnson, a self-proclaimed Sovereign Hebrew Israelite Citizen, refused to comply with the officer's request, according to Knoxville Police.
Police said there was no legal license plate on the vehicle only a Sovereign Hebrew Israelite sign.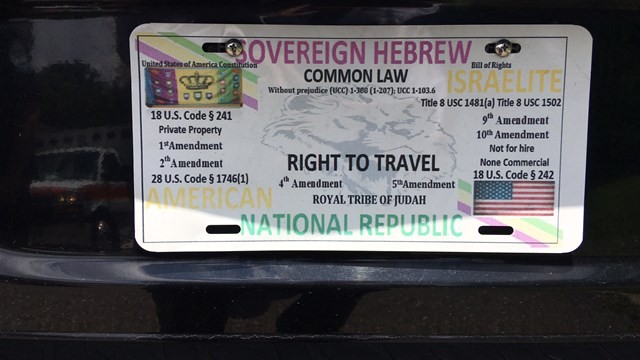 While attempting to place Johnson into custody, police said the suspect began assaulting the officers.
WBIR reports that during the fight, investigators said the suspect bit off the end of Officer Trey Lane's thumbs. The second officer, Tim Edwards, received a leg injury during the fight. Both officers were transported to a local hospital for treatment of their injuries.
Johnson was not injured and was arrested for traffic, aggravated assault and resisting arrest.